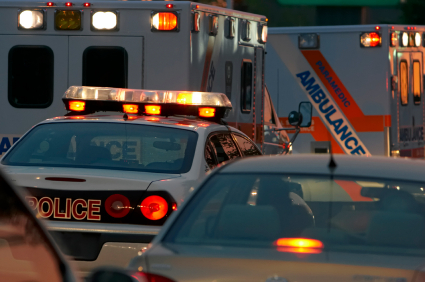 10-Year-0ld Girl Struck by a Car in North Bethesda
A 10-year-old girl is hospitalized in stable but serious condition after she was struck by a car while riding her bicycle in North Bethesda at approximately 5:40 p.m. on July 18.
Police said it happened at Tuckerman Lane and Kings Riding Way on Friday night.
During the police investigation, officers shut down Tuckerman Lane from Rockville Pike to Old Georgetown Road.
So far, no information has been released about the driver involved in this incident.
Update: Tuckerman Lane is OPEN. Collision investigation at scene has concluded.

— Montgomery Co Police (@mcpnews) July 18, 2014
Bicycle/Vehicle Collision (Tuckerman Ln) Update: At this time, child has serious but non-life-threatening injuries. Road closures remain.

— Montgomery Co Police (@mcpnews) July 18, 2014
At 7:27 pm, WB Tuckerman Lane continues to be closed from Rockville Pike to Old Georgetown Road for the collision investigation.

— Montgomery Co Police (@mcpnews) July 18, 2014
10 y/o bicyclist struck at Tuckerman La. and Kings Riding Way. She was transported to Children's NMC with life threatening injuries.

— MontgomeryCo(MD)Fire (@mcfrs) July 18, 2014
Approx. 5:40 p.m.-collision- Female child on bicycle and vehicle at Tuckerman Ln. and Kings Riding Way. (continued)

— Montgomery Co Police (@mcpnews) July 18, 2014
At 6:20 pm, WB Tuckerman Lane is shut down from Rockville Pike to Old Georgetown Road for a collision investigation.

— Montgomery Co Police (@mcpnews) July 18, 2014