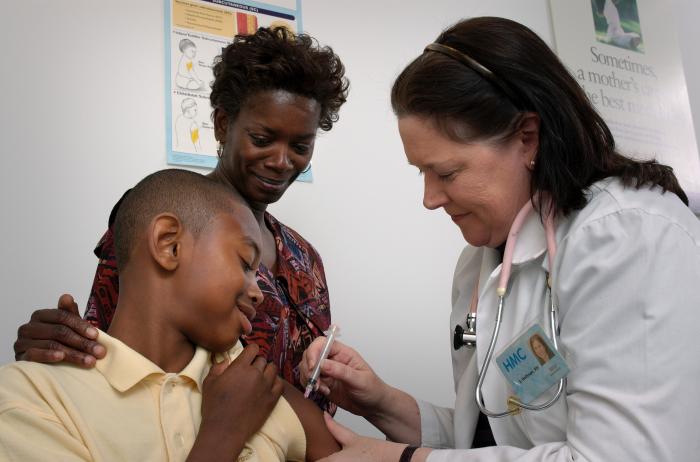 A Few Dozen Seventh-Graders Fall Short Still on Immunizations
As of Friday afternoon just 45 seventh-graders at Montgomery County's Public schools have yet to comply with new immunizations requirements.
Those students who do not have the proper immunizations will be excluded from attending classes Monday, according to MCPS spokesman Dana Tofig.
So far MCPS has not stopped any seventh-grader who hasn't complied with the new State Health Department regulations from attending school. The state health department has offered school systems throughout the state the opportunity to apply for a waiver for 45 more days to comply with the new requirements. Because MCPS has such few students still outstanding, the school system is not eligible to apply for that waiver.
On Sept. 15, 487 students still did not have proof that they met the new requirements, Montgomery County Health and Human Services Spokesperson Mary Anderson told MyMCMedia. That number is now down to just 45 students four days later.
"Even those students we have to exclude on Monday, we will work with those parents to get the documentation they need," Tofig said. That includes linking parents with available immunization clinics.
New immunization requirements have gone into effect for seventh-graders this year that require all students to receive the TDAP and MCV vaccines. These vaccinations protect students against meningitis, tetanus, diphtheria, and pertussis, also known as whooping cough.