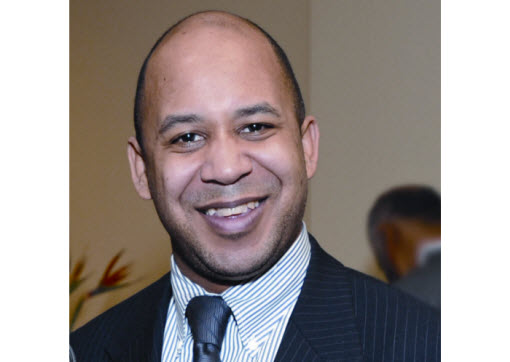 AFP Conference Notes
The Association for Fundraising Professionals' (AFP) 50th International Conference (ICON) opened in San Diego, California this week with the gathering of 3,500 fundraising professionals from across the globe.  I have enjoyed the pleasure of meeting fellow fund development professionals from Canada, Japan, India, Egypt and nearly every state within the United States of America.  Additionally, there were many college students whom were in attendance.  They are strongly considering fund development as a profession, and they have joined AFP in the Young Professional and Collegiate membership categories.
The Conference kicked-off with an invaluable book fair.  A fellow, seasoned conference attendee highly recommended the book, "Boards That Make A Difference" (ISBN: 0-7879-7616-4).  I also find these following books of interest and may read them as a part of my continual professional development:
"The Nonprofit Membership Toolkit" (ISBN: 0-7879-6506-5)
"The Nonprofit Outcomes Toolbox" (ISBN: 978-1-118-00450-0)
"Boards On Fire!" (ISBN: 978-0-9842772-7-8)
"A Fundraising Guide for Nonprofit Board Members" (ISBN: 978-1-118-07356-8)
"Boards That Love Fundraising" (ISBN: 0-7879-6812-9)
"Board Member's Playbook" (ISBN: 0-7879-6840-4)
"The Executive Director's Guide to Thriving As A Nonprofit Leader" (ISBN: 978-0-470-40749-3)
Additionally, throughout the Conference many of the expert presenters have continually referenced a vital CompassPoint study entitled, "UnderDeveloped: A National Study of Challenges Facing Nonprofit Fundraising."  The study can be read at http://www.compasspoint.org/sites/default/files/images/UnderDeveloped_CompassPoint_HaasJrFund_January%202013.pdf.  It is considered the seminal report relevant to nonprofit sustainability, today.
I am attending the AFP 50th ICON as one of three 2013 AFP Diversity Fellows.  My other fellows are Tiffany Hall of Providence Hospital in Alaska and Monica Chui, a seasoned AFP veteran representing a crisis center that serves all of British Columbia.  We formally met one another during our 2013 Diversity Fellow photograph session on Sunday.  We have the distinct pleasure of being the 2nd cohort of AFP Diversity Fellows ever selected by the AFP members.  Our travel expenses and conference fees are provided by the AFP members.    During the final General Session on Tuesday afternoon, I will have the pleasure of addressing the full conference on behalf of the Diversity Fellowship program.
I strongly encourage anyone engaged in fund development and nonprofit sustainability to attend an AFP ICON.  You will quickly discover that many of the attendees are "first timers."  AFP does a tremendous job of orienting "first timers" to the ICON's methodology and logic.  They definitely make the "First Timer's Meet-Up" informative and welcoming.
The opening education session kicked-off with a phenomenal author, speaker and researcher, Marcus Buckingham (http://www.tmbc.com/about-marcus).  Marcus' presentation focused on his highly reknown assessment tool, "StandOut" (http://standout.tmbc.com/gui/).  The fundamental concept of his presentation is that "you are the most innovative and creative in those areas in which you are already strong!"
Although it may initially seem counter-intuitive, Marcus points out that "your greatest areas of opportunity are your strengths."  Weaknesses are areas that you need to mitigate and to work around.  Indeed, a weakness is also an activity that diminishes you even if you are very good at that activity.  Marcus quotes Peter Drucker as saying, "Great companies get their strengths together and make their weaknesses irrelevant."
Marcus went on to discuss the imperative that individuals separate performance from strength.  A strength is "an activity that makes you feel strong."  He employs the acronym, "SIGN" as 4 signs to your personal strengths (or self-efficacy):
S – uccess:  When you do it you feel effective;
I – nstinct:  Before you do it you actively look forward to it;
G – rowth:  While doing it you feel inquisitive and focused;
N – eeds: After you have done it, you feel fulfilled and authentic.
The most effective people build their job to better fit their strengths.  They gradually do this effort, week by week.
Managers determine "how" to channel their team members' strengths into performance!
Marcus established the "StandOut" online assessment as an objective measurement of the test taker's strengths.  It measures 9 strength roles: advisor, connector, creator, equalizer, influencer, pioneer, provider, stimulator, and teacher.  It is not a self-assessment tool such as the Meyers-Briggs test.  "StandOut" uses situational judgment questions to identify repeated behaviors.  The test reveals how others see you.
Marcus emphasized two very important points at the conclusion of his presentation.  First, "it's difficult to transfer your techniques to another person, if they have different strengths."  Finally, it is each individual's professional and personal challenge to take what is your unique strengths and make them useful!  Each AFP 50th ICON attendee is receiving an electronic key to do their own "StandOut" assessment.
The day's session continued with meeting organizations and consultants that provided various resources to fundraising professionals.  In the Marketplace I had the pleasure of few outstanding meetings.  I was particularly pleased to meet several providers of mobile giving options.  My meeting with the "Chronicle of Philanthropy" team led to our discussion of possible collaborative partnerships when we both return and meet together in the metropolitan Washington, DC area.
The opening day's final general session was a discussion with the legendary singer and philanthropist, John Legend.  He discussed his educational charitable initiatives, and, of course, he gave a phenomenal and intimate mini-concert performance for the conference's attendees.  The day closed with us all gathering for our community and exhibitor receptions.  I made many new contacts at the Diverse Communities and Northeast Community Group receptions.
Tomorrow's blog will include my experiences and insights from the following sessions: