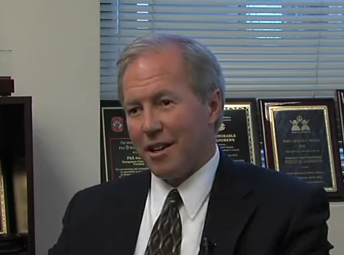 Andrews Releases Statement on Minimum Wage Vote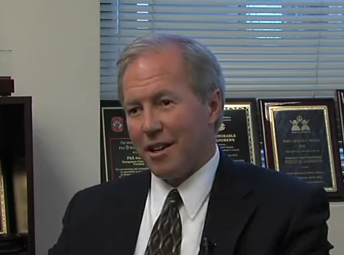 Montgomery County Councilmember Phil Andrews released this statement after the Council's 8-1 (Andrews opposed), minimum wage vote.
"Last month, I joined all of my colleagues in passing a resolution urging the state to significantly raise the minimum wage. That was, and still is, the best approach.
"I am disappointed that the County Council has rushed ahead and unnecessarily adopted a minimum wage bill that is so flawed. Here are the problems with this minimum wage bill – problems that a state minimum wage law would not have:
1) The County minimum wage bill doesn't apply to employers within several municipalities within the County, including Poolesville, Laytonsville, Barnesville, Chevy Chase Village and Glen Echo. Other municipalities that are currently covered by the bill could choose to opt out. In contrast, a state minimum wage law covers all municipalities and counties, and all of the businesses in them doing business anywhere in Maryland.
2) The County minimum wage bill may not apply to employers whose offices are outside of the County but whose employees do work in Montgomery. Landscaping and construction companies are among the types of companies that may be based outside of Montgomery County and have substantial numbers of employees that are likely paid the minimum wage and who do a considerable amount of work in Montgomery County. In contrast, a state minimum wage law covers all employers in Maryland. The County law may result in employers who are currently located in Montgomery moving their headquarters out of the county to avoid the law – or more likely, result in businesses choosing not to locate here to avoid being subject to a minimum wage that may be substantially higher than surrounding counties and/or the rest of the state.
3) The General Assembly will convene in a few weeks, and it appears likely that the Assembly will approve an increase in the minimum wage. Governor O'Malley has already said he favors a significant increase. Montgomery County's minimum wage law would not take effect until October 1, 2014, so there is no harm in waiting to see where the state ends up. Following state action, the Council can make an informed decision as to what the level of a minimum wage increase should be in Montgomery County relative to the state. No person who would benefit from the County law would have lost any increase in wages, because the County would have ample time to act this spring, and the effective date would not need to be any later than the current proposed effective date of October 1, 2014.
4) This County bill will create unrealistic expectations among county residents (and non-residents) who work in the County and make the minimum wage now, who deserve a raise, but who would not be covered by this bill.
All of these problems could have been avoided by the County Council without doing any harm. Instead, the Council unwisely chose to rush ahead."

Related stories: