AP Declares Delaney Winner
Rep. John Delaney has a 1 percent lead in his bid to retain his 6th Congressional District seat over Republican Challenger Dan Bongino and on Thursday, the Associated Press declared Delaney the winner.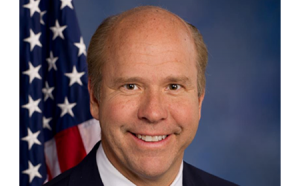 As of 8:35 a.m. Friday, the Maryland State Board of Elections was reporting that Bongino picked up 864 absentee ballots to Delaney's 714. That puts Delaney at 90,032 total votes to Bongino's 88,016. The four counties that reported their results included Montgomery. Left to come in today is Washington County.
The voicemail box for Bongino's campaign was not accepting messages Friday morning. An email to his media representative was not immediately answered Friday.
Delaney released the following statement:
"I am truly honored to have been re-elected and look forward to getting back to work representing Marylanders from Grantsville to Gaithersburg in the House. The Sixth District is a purple district that deserves a bipartisan approach. I will remain a loud voice for my constituents, whether their day starts at Shady Grove Metro, on I-81 or I-68, or on a family farm. I look forward to continued dialogue with conservatives, moderates and liberals.
"Around the country and across the Sixth District Americans are worried about their economic security and the opportunities available to their children. They are concerned that veterans have not always received the care they've earned and they are worried about the future of key programs like Social Security. The surest way to move our country forward is to take the best ideas from each side, put aside ideology and find new solutions. I am encouraged by early indications that leaders of both parties are ready to work together during the next Congress. That's where I've been and where I'll be.
"In that vein, I'd like to congratulate Dan Bongino on a vigorous campaign. He has dedicated much of his life to serving his country and in our many times running into one another on the campaign trail, he was always a complete gentleman ready with a warm handshake. We don't agree on how to get there, but Mr. Bongino and I want many of the same things for our country. Elections are about ideas and voters in the Sixth District were presented with a robust contest of positions and philosophies this year."
nbsp;