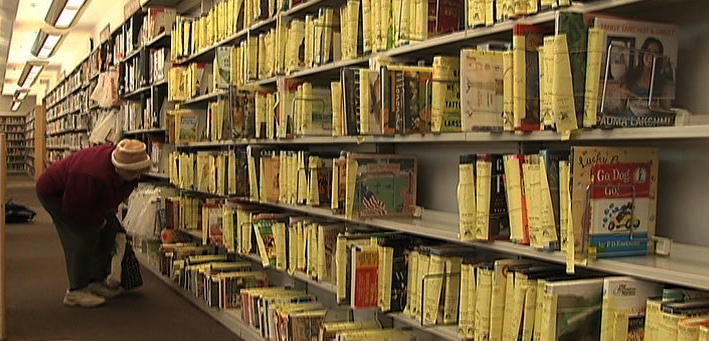 Author Lunch at Strathmore
On Thursday, April 18, noted author Martha Grimes will discuss her life as one of the leading ladies of mystery at the Strathmore Mansion. She has written more than 30 books (publishing one per year) that have sold 10 million copies in the United States, alone.
The Mansion is located at 10701 Rockville Pike, North Bethesda. Lectures begin at 11:30 a.m. and are followed by a book signing and luncheon at 12:30 p.m.  Books will be available for purchase.  Tickets are $10.00 for FOLMC and Strathmore members and $17.50 for non-members. Lunch can be purchased for an added charge.
Proceeds benefit FOLMC whose mission is to support and enhance Montgomery County Public Libraries. The Literary Luncheon Series is funded in part by a grant from the Arts and Humanities Council of Montgomery County.
Friends of the Library, Montgomery County is a 30-year-old, non-profit membership organization with 17 chapters dedicated to enhancing and promoting public libraries through fundraising and advocacy efforts.  FOLMC operates used book stores in Gaithersburg, Rockville and Wheaton and supports various literary projects that promote the work of local authors, encourage reading among children and enhance adult life-long learning.
For more information on this series or other Friends' programs, call 240-777-0020 or visit www.folmc.org.
Local author Bob Deans discussed his book "The River Where America Began: A Journey Along the James" at the annual Literary Luncheon Lecture Series at Strathmore Mansion on Thursday, March 21.  Deans spent 30 years as a newspaper reporter, including assignments in Asia and covering the White House for eight years. MyMCMedia's Sonya Burke reports in Deans Headlines Literary Luncheon (Video). Take a look