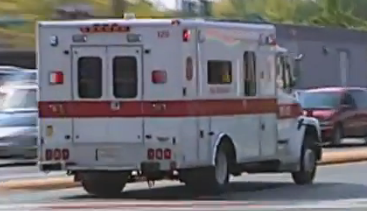 Baby Girl Born on the Way to the Hospital in Sandy Spring
A pregnant woman on the way to the hospital gave birth to a baby girl on the side of the road in Sandy Spring around 8 a.m. today, according to a fire and rescue official.
Fire and Rescue Spokesperson Pete Piringer said the woman's husband called 9-1-1 to report his wife was having serious contractions while they were on the way to the hospital.
According to Piringer, the dispatcher encouraged the dad to pull over at Ednor Road and Norwood Road and a minute later the baby was born.  Piringer credited the dispatcher with a job well done.
Piringer said an ambulance then transported both mom and baby to the hospital where they are reportedly doing fine.
Medical Emergency in car Ednor Rd & Norwood Rd, #mcfrs call-taker assisted w/ delivery of newborn, EMS transporting, Mom & baby doing fine

— Pete Piringer (@mcfrsPIO) October 29, 2014