Bed Bugs Discovered in Montgomery County HHS Building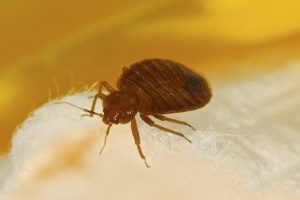 The Montgomery County Department of Health and Human Services (HHS) building located on 401 Hungerford Drive was recently treated for a bed bug infestation.
According to County Spokesperson Patrick Lacefield, on May 18th  HHS staff notified the Department of General Services (DGS) Division of Facilities Management (DFM) of a possible bed bug infestation at the 401 Hungerford Drive building.
Lacefield said the County's pest control contractor, Innovative Pest Management (IPM) confirmed the presence of bed bugs on the third floor of the building.
IPM also inspected the entire building with trained canines, which according to Lacefield has been proven to be a faster and more accurate method to check for bed bugs.
The IPM canine unit inspected the building on May 19th from 6 p.m. to midnight and checked the third floor to the seventh floor, and returned the next day to inspect the first and second floors. No bugs were detected on floors five through six, while one was found in a cubicle on the fourth floor, Lacefield said.
Inspectors also detected multiple bed bugs on the third floor of the building concentrated around an upholstered couch in the waiting room area. Floors and areas with "positive hits" have been treated and waiting room furniture on the second and third floors have been disposed of.
Following treatment of the building, Lacefield said that employees complained about odor and wondered if the building was safe to work. DGS confirmed with IPM that the chemicals used to treat the building are safe for humans, Lacefield said.
On May 24th, Lacefield said that four employees reported being bitten by bed bugs and DGS called in the pest control company for retreatment.
An inspection revealed no infested areas, but HHS requested that 21 cubicles, three offices, and one conference room be treated on the third floor of the building. Lacefield also said that DGS directed the contractor to treat the entire building on May 25th.
HHS was also notified that if an employee were to find bed bugs in their home, the County's contractor would perform an inspection and treatment at the County's expense.
Employees who returned to work on May 26th complained of odor and residue from the chemical treatment, Lacefield said that while the environment was harmless, some staff members were uncomfortable, so HHS and DGS  arranged for an alternate workplace for employees and also also allowed employees to work from home or other designated work locations.
According to Lacefield the chemical application must remain in place for five days to be effective. The entire building is scheduled to be cleaned on May 30th, so employees returning to work "will not have to deal with any chemical after effect," Lacefield said.
Lacefield said that some employees of the building have been asking about bed bugs and treatments. To address employee concerns, the owner of IPM and a pesticide expert will hold a town hall meeting in the Executive Office Building Auditorium on May 27th.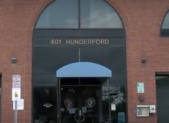 Montgomery County's Department of Health and Human Services (H&HS) is dealing with a bed bug infestation at its headquarters at 401 Hungerford Drive in Rockville. H&HS Director Uma Ahluwalia says the department employs 400 employees at this location and she does not expect them back at the Hungerford location until the building is habitable, which […]
The Montgomery County Department of Health and Human Services (HHS) building located on 401 Hungerford Drive was recently treated for a bed bug infestation. According to County Spokesperson Patrick Lacefield, on May 18th  HHS staff notified the Department of General Services (DGS) Division of Facilities Management (DFM) of a possible bed bug infestation at the 401 […]