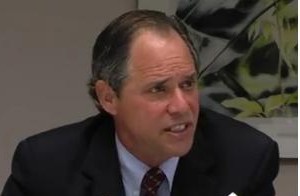 Berliner Seeks Public Power Option
Montgomery County President Roger Berliner has respectfully requested that County Attorney Marc Hansen re-examine his legal opinion on the possibility of public power in Montgomery County.
The County should have the right to determine for itself, subject to a referendum, whether public power is both economically practical and a better option for meeting the needs of Montgomery County businesses and residents," Council President Berliner said.
The County Attorney has previously concluded that Montgomery County requires the specific authorization of the state legislature to pursue that option. Based on his conversations with state legislators, Council President Berliner believes that "obtaining enabling legislation will be a difficult challenge, which makes it all the more important that the County Attorney's opinion be rock solid."
Questions have been raised regarding the County Attorney's opinion that Council President Berliner believes justify a response. In particular, as noted by one public power advocate, the franchise by which Pepco currently operates was not granted by the legislature. In fact, the franchise was granted by the Public Service Commission and not by the General Assembly. Given this history, Berliner seeks clarification of why it is that the County would have to obtain legislative rather than regulatory approval to obtain, through condemnation or otherwise, Pepco's franchise.
Several citizens groups have begun organizing to examine alternatives to Pepco. "People want public power on the table," Berliner stated.
View the letter from County Attorney Marc Hansen to Council President  regarding public power in Montgomery County.