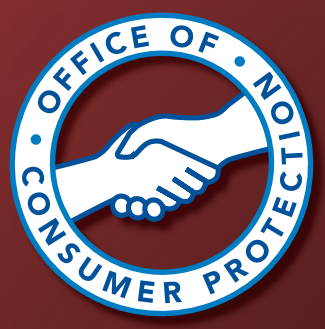 Beware Recent Local Phishing Activity (Video)
The Montgomery County Office of Consumer Protection (OCP) recently received a National Fraud Information Center alert about phishing activity in our area. A Montgomery County resident was contacted by an individual claiming to work for Dish Network. The person offered the resident a promotion where, if the customer prepaid for six months of service, he would receive six months free plus an additional two free premium channels.
The person then obtained the resident's Dish Network account information and changed his service. The resident was tricked into believing that the person was a Dish Network representative because he could actually see additional channels on his television.
The person's ultimate goal was to get the resident to "prepay" using green dot MoneyPak, a prepaid service provider that makes fraud activity untraceable.
OCP Director Eric Friedman warns consumers to use extreme caution when they are asked to send payments using prepaid cards. Transactions involving prepaid cards and money transferring services have been used to defraud thousands of victims throughout the United States, making it virtually impossible for victims to get their money back.
OCP offers these tips to avoid being victimized:
Avoid wire transfers, cashier's check, prepaid cards, and money orders.
Verify that a person calling you or an email is really from where they say – call the company yourself and verify the information being provided to you.
Use a credit card to take advantage of your ability to dispute charges.
Do not fall prey to last minute deals. If you are being rushed to make a decision, treat that as a red flag.
Watch this short video explaining email phishing scams