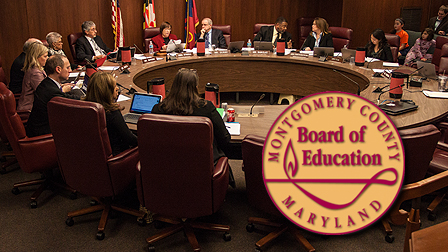 Board of Education Approves Construction of Middle School in Kensington (VIDEO)
The Montgomery County Board of Education unanimously approved on Aug. 20 construction of a middle school in Kensington.
According to school officials, the project cost $48 million is could begin as soon as mid-September with an expected opening day of August 2017.
In this MyMCMedia Extra, BOE Vice President Michael Durso said, "We are moving to the point of finalizing all of the work needed for the groundbreaking and beginning of construction for the BCC middle school. … We've had significant community input."
According to a news release, the school will be built at the site of Rock Creek Hills Local Park- previously owned by the Board of Education- and former location of Kensington Junior High School, which closed in 1979. The board transferred the land to the county with the provision that it could be reclaimed if the land was ever needed for a school. The property was subsequently transferred to the Maryland-National Park and Planning Commission in 1990 for use as a park. The Rock Creek Hills site was the overwhelming recommendation of the Site Selection Advisory Committee that reviewed 38 possible locations for the new middle school.