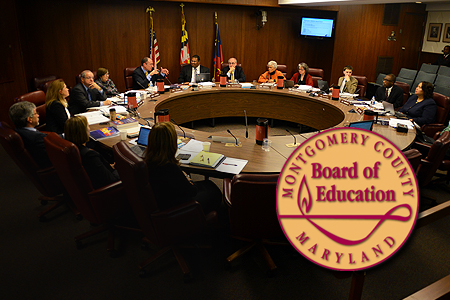 BOE to Finalize MCPS Calendar Changes on April 9
The Montgomery County Board of Education will meet on Wednesday, April 9 at the Carver Educational Services Center, 850 Hungerford Drive in Rockville. The Board is meeting to finalize changes to the 2013-2014 school year calendar that are needed in order to make up two snow days. The meeting will begin at 11:30 a.m. and will be broadcast live on the MCPS website and on MCPS TV (Comcast Channel 34).
The Board agenda, with related materials attached, can be found on the Board of Education's BoardDocs site.
1. Opening of Meeting – 11:30 a.m.
1.1 Pledge of Allegiance
1.2 Approval of the Agenda
2. School Calendar – 11:35 a.m.
2.1 School Calendar for 2013-14
3. Adjournment -12:00 p.m.