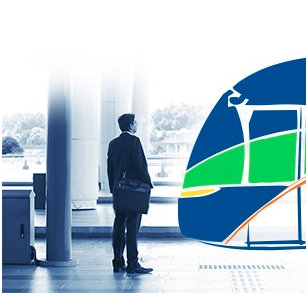 Bus Rapid Transit Testimony
BRT Testimony                                                                     Montgomery County Council
Good evening. My name is Jordan Cooper and I have come before you tonight to testify in favor of a limited implementation of the proposed Bus Rapid Transit (BRT) routes as described in the Functional Master Plan. My testimony represents my views only as a Democratic Candidate for Delegate of District 16 and should not be construed to represent the views of any other party, group, or organization with which I may otherwise be affiliated. Given my interest in and knowledge of the southwestern region of Montgomery County that comprises District 16, I will restrict my comments to the three (3) proposed BRT corridors that are within District 16: Corridors 3 & 4: MD 355 North and South, respectively, which I support with amendments, and Corridor 6: North Bethesda Transitway, which I fully support as proposed.
I will preface my remarks with a statement that it has become clear that the maintenance of our current transportation infrastructure, being necessary, is no longer sufficient to address the needs of our growing and diverse population.
I recommend that BRT in Corridors 3 & 4 be initially introduced to our community on a somewhat limited scale. The limited implementation of BRT will chiefly provide four (4) benefits, including:
Limiting the fiscal impact of this investment in our transportation infrastructure;
Serving as a proof of concept to our community;
Focusing this investment on those areas of our community that stand to gain the greatest benefits from BRT; and
Minimizing the impact of BRT on Rt. 355 traffic patterns.
I urge the Council to support BRT lines along Corridors 3 & 4 only as far south as the proposed new South Entrance to the Bethesda Metro Station. There are five (5) reasons for my opposition to implanting BRT south of the Bethesda Metro station:
Residents in the Somerset and Chevy Chase West communities along the 1.3 mile long "Green Mile" between Bradley Blvd. and Western Ave. currently enjoy adequate access to both the Bethesda and Friendship Heights Metro Stations, and the proposed BRT line not only isn't needed, but in its current iteration does not offer an additional stop along this stretch of road, making the BRT on this stretch of Wisconsin Ave. duplicative of Metro's Red Line.
Limiting the BRT from extending beyond the new South Entrance of the Bethesda Metro Station will prevent the repurposing of two curb lanes along the Green Mile from vehicle travel lanes to dedicated BRT lane and will furthermore avoid an unnecessary transition to curb side lanes.
This plan will allow BRT riders to connect to the proposed above-ground Purple Line light rail, Metro's underground heavy rail Red Line, Capital Bikeshare stations, and WMATA buses at the new Southern Entrance to Bethesda Metro Station, thus creating a multi-modal transit-node.
With few businesses, low population density, and no stops along the proposed 1.3 mile route between Bradley Blvd. and Western Ave., BRT would largely be unable to either promote economic development or remove cars from the road.
Barring the extension of the BRT line into DC, which would require the future approval of the D.C. City Council, there seems to be scant logic to support the extension of a BRT line down to the Friendship Heights Metro Station.
Given the current circumstances facing our community today, there is insufficient evidence to warrant the extension of the BRT south of Bradley Blvd.
Thank you for your audience this evening. I urge you to support the construction of a BRT line along Wisconsin Ave./Rockville Pike beginning at the proposed Southern Entrance to the Bethesda Metro Station and extending North towards Rockville.
This was originally posted in Revealing Our Humanity.