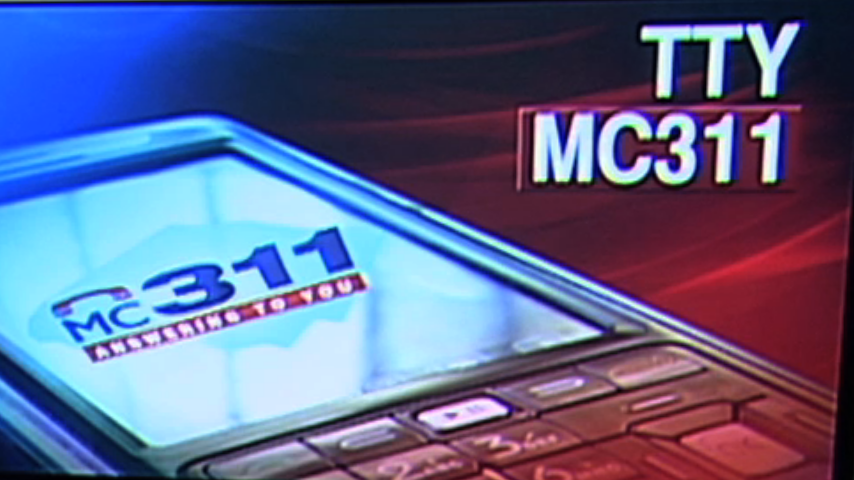 Calls to Montgomery County's 3-1-1 Remain High
Several days after a historic blizzard Montgomery County's  3-1-1 government information and service request call center is still receiving thousands of calls.
Montgomery County spokesperson Judy Stiles says that calls have decreased from the initial surge earlier,  but volume is still higher than average. The calls have dropped from 26,000 on Tuesday, Jan. 26, to 7,000 on Wednesday Jan. 27. "That number is still above normal," Stiles said.
The call center was inundated with calls earlier in the week, and residents experienced wait times to get through. According to a news release the center receives 2,000 calls in a 12-hour period normally.
Stiles told MyMCMedia that the focus on the calls are shifting from "are you coming to plow my neighborhood, to when are you coming back to plow." Residents are also calling about sidewalk cleanup updates and asking about County facility openings and transportation schedules, Stiles said.
Montgomery County Executive Ike Leggett also announced that it's time for residents to clear snow from sidewalks in front of their residences, since it is required by County law. Leggett says that residents can start filing complaints regarding sidewalk cleanup to MC311 beginning Thursday, Jan. 28 at 10 a.m.
"This is important so that schoolchildren are not walking in the street, so that seniors can get where they need to go, and so that all pedestrians and commuters using Ride On and Metro can get around safely," Leggett said. "I urge people to finish clearing their sidewalks now," he said.
The County also wants you to know that you can also send in a service request online through the MC311 website. You can also sign-up for Alert Montgomery, the County's official emergency communications service.