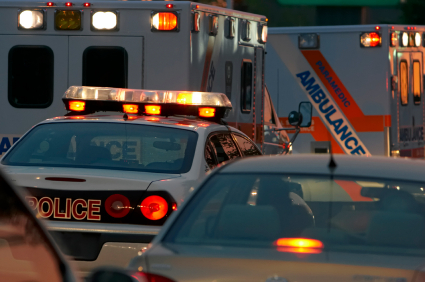 Car Crashes Onto Railroad Tracks in Rockville Overnight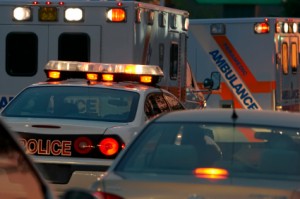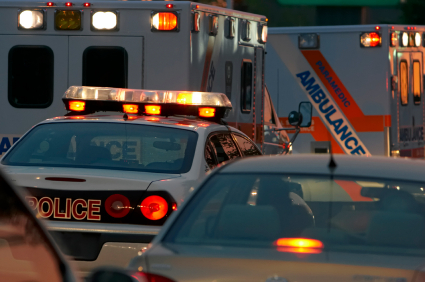 Two people were transported to the hospital with serious injuries after an early morning car accident at Bou Avenue and the CSX railroad tracks in Rockville.
Fire and Rescue Spokesperson Pete Piringer said it happened in the 5800 block of Bou Avenue shortly around 2:10 a.m. on Sunday.
According to Piringer, the vehicle crashed through a fence onto the tracks. He said both victims had to be extricated by emergency responders from the wreck. Train traffic was halted during the rescue, Piringer said.
Piringer said there was a report of a third person in the car but emergency responders could not locate that person. At one point, a U.S. Park Eagle helicopter was called into to search for the missing person from the sky.
U/D Bou Av/CSX tracks #mcfrs search, incl USPark Eagle Helicopter aerial thermal imaging, for possible 3rd victim has concluded to no avail

— Pete Piringer (@mcfrsPIO) September 14, 2014
CSX trains STOPPED in both direction in Rockville area, #mcfrs rescue crews continue search for missing victim from car crash on CSX tracks — Pete Piringer (@mcfrsPIO) September 14, 2014
U/D Bou Av, single car crash, reported 3 occupants, 2 have been extricated, (2)both adults traumas w/ serious injury, 1 occupant unaccounted

— Pete Piringer (@mcfrsPIO) September 14, 2014
U/D – Bou Av (on CSx Tracks) victims have been extricated & being evaluated by EMS, train traffic stopped in both directions — Pete Piringer (@mcfrsPIO) September 14, 2014
(210a) 5800blk Bou Ave, Rockville, collision, vehicle crashed thru fence onto CSX tracks, several occupants trapped in car

— Pete Piringer (@mcfrsPIO) September 14, 2014
(210a) 5800blk Bou Ave, Rockville, collision, vehicle crashed thru fence onto CSX tracks, several occupants trapped in car

— Pete Piringer (@mcfrsPIO) September 14, 2014