Carbon Monoxide Incident in Gaithersburg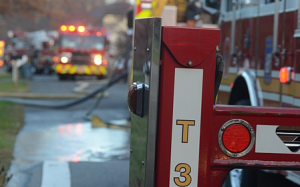 UPDATED Montgomery County fire rescue crews are on the scene of a carbon monoxide incident at the Hair Cuttery salon at 801 Muddy Branch Road in Gaithersburg.
Assistant Chief Scott Graham reports that seven patients have been transported to the hospital from this scene.
He says the call came in at about 5:30 p.m. on Dec. 13 and a faulty dryer was to blame. He said the area was being ventilated.
There were no evacuations, Graham said.
MCFRS Update – 801 Muddy Br Rd @ Hair Cuttery – 6 Pts Trans w/ minor CO symptoms. More if avail. Thx, Scott

— Scott Graham (@MCFirePIO) December 13, 2013
MCFRS – 801 Muddy Br. Found a faulty dryer. 7 total trans to local ctrs. Ventilating orig struct plus 1 adjacent. No further. Thx, Scott

— Scott Graham (@MCFirePIO) December 13, 2013