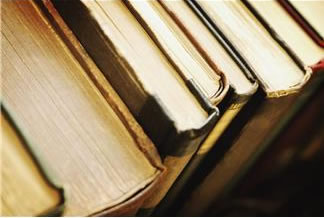 Check Out: What Montgomery County Was Reading In May
Montgomery County Public Libraries (MCPL) maintain an extensive collection of materials for county residents to check out. Have you ever wondered what the county's library visitors are reading? We turned to our county's librarians to find out.
For the month of May, the most read books by genre are:
Juvenile Fiction
Diary of a Wimpy Kid: Dog Days by Jeff Kinney
Diary of a Wimpy Kid: The Last Straw by Jeff Kinney
Diary of a Wimpy Kid: The Ugly Truth by Jeff Kinney
Big Nate Goes for Broke by Lincoln Peirce
Sea of Monsters by Rick Riordan
The Lightning Thief by Rick Riordan
Juvenile Non Fiction
Adventures of TinTin by Herge
Ultimate Wierd But True 2 – National Geographic Society
Lion by Suzi Eszterhas
Garfield series – many titles by Jim Davis
Young Adult
The Fault in Our Stars by John Green
Allegiant by Veronica Roth
Divergent by Veronica Roth
The Maze Runner by James Dashner
Adult Fiction
Sycamore Row by John Grisham
The Invention of Wings by Sue Monk Kidd
The Goldfinch by Donna Tartt
The Lowland: A Novel by Jhumpa Lahiri
The Husband's Secret by Liane Moriarty
Adult NonFiction
Unbroken: A World War II Story of Survival, Resilience, and Redemption by Laura Hillenbrand
Cracking the SAT by Adam Robinson
McGraw-Hill's SAT by Christopher Black
The Monuments Men: Allied Heroes, Nazi Thieves and the Greatest Treasure Hunt In History by Robert M. Edsel
Lean In: Women, Work, and the Will to Lead by Sheryl Sandber
Take a look at MCPL's Report to the Community 2013 to learn more.