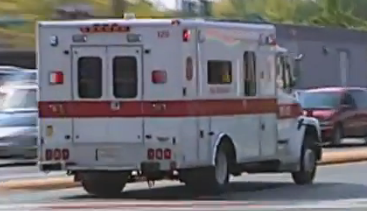 Child Pulled from Bottom of Pool, Near Drowning
A child was pulled from the bottom of a pool at 12500 Winexburg Manor Drive in the Glenmont area shortly before 6 p.m. on Aug. 26, according to local authorities.
Fire and Rescue Spokesperson Pete Piringer credited the quick action of a family member, bystander and lifeguard for resuscitating the young girl who, he said, was found face down and unresponsive in the pool. Piringer described the child as either two or three years old.
According to Piringer, when EMS crews arrived the girl was on the pool deck. He said EMS treated the girl at the scene and transported her to a local hospital as a priority two patient. He described her condition as serious but not life threatening.
Piringer said the pool was closed for the evening.
No other information has been released.
Possible near Drowning – 12500blk Winexburg Manor Dr, community pool, EMS evaluating approx 2-3 YO

— Pete Piringer (@mcfrsPIO) August 26, 2014