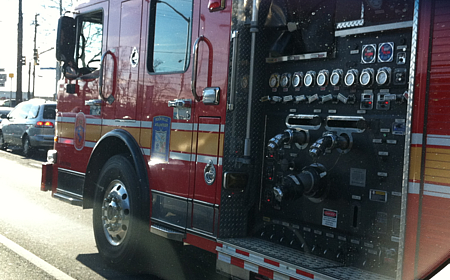 Christmas Day House Fire: Three People Burned, Five Displaced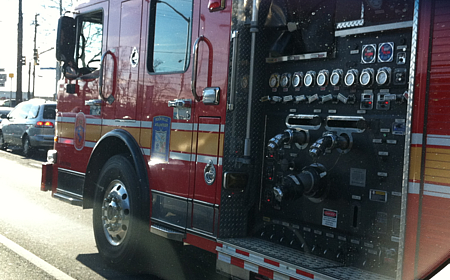 UPDATED Montgomery County firefighters have determined what caused a single-family house fire that sent three people, including two firefighters, to the hospital with burns and displaced five adults on Christmas Day.
It happened shortly before 8:30 a.m. on Dec. 25 on Narrows Court in Silver Spring and has been ruled accidental.
Assistant Fire Chief Scott Graham said the improper use of flammable liquids to start the fireplace caused the blaze.
On this Twitter account, Graham reported that one man was burned in the fire and was transported to the hospital with burns before firefighters arrived on scene. The man's condition is unknown. Graham said two firefighters received minor burns battling the blaze.
Graham estimates damages at approximately $750,000 at the two-story structure and noted the fire began on the first floor.
No other information has been released.
MCFRS Final Cause- Narrows Ct. Sandy Spring -accidental due to improper use of flammable liquids to start the fireplace.

— Scott Graham (@MCFirePIO) December 25, 2013
  

MCFRS – update Narrows Ct. 1 adl male with burns, and 2 FFs w/minor burns to local burn ctr. 5 Adl displaced. Cause when avail. $750k damage

— Scott Graham (@MCFirePIO) December 25, 2013
MCFRS – on scene Narrows Ct. Working fire, 2 story SFH fire on the 1st fl. 1 person w burn inj driven to hosp riot to our arrival. More ltr

— Scott Graham (@MCFirePIO) December 25, 2013