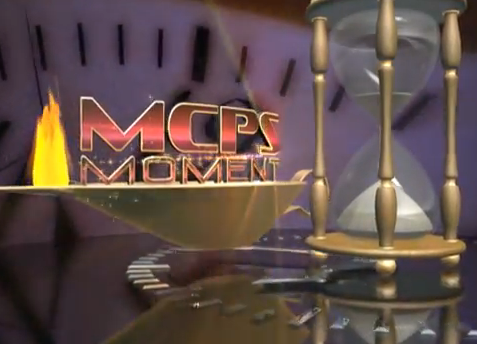 Class of 2012 Sets SAT Record (Video)
The Montgomery County Public Schools (MCPS) Class of 2012 set an all-time record on the SAT and significantly outperformed their peers across the state and the nation on the college entrance exam.
MCPS graduates scored an average combined score of 1,651 on the SAT, which is 184 points higher than state of Maryland public school graduates and 153 points higher than the nation's graduates, according to data released today (September 24, 2012) by the College Board. The average score for MCPS went up 14 points, while the scores for the state and the nation dropped slightly. Seventy-one (71) percent of the MCPS Class of 2012 took the SAT, which is unchanged from the previous year. In Maryland, 70 percent of public school students took the SAT and across the nation, 52 percent of students took the exam.
"This year's SAT results make it clear that more of our graduates are ready for college-level work and are on a trajectory for success in the future," said Shirley Brandman, president of the Montgomery County Board of Education. "We should celebrate these results while, at the same time, intensifying our commitment to prepare all students for success in the 21st century."
The SAT, administered by the College Board, is composed of three sections: critical reading, mathematics and writing. Each section is worth 800 points, for a total of 2,400.
African American and Hispanic students in MCPS continued to make gains on the SAT and outperform their peers in the state and the nation. African American MCPS graduates scored 1,389 on the SAT, which is up seven points from 2011. That is 116 points higher than the nation's graduates. Hispanic graduates scored 1,483, up six points from the previous year. That is 131 points higher than the nation's graduates.
SAT participation in MCPS was virtually unchanged from last year for both groups, with 64 percent of African American graduates and 48 percent of Hispanic graduates taking the test.
"We continue to see steady growth in SAT performance from all students and I am very pleased that more of our students are showing they are ready for postsecondary opportunities," said Superintendent of Schools Joshua P. Starr. "While the scores are moving in the right direction, we must recognize that there are persistent gaps that must be addressed if we are going to fulfill our promise of equity and excellence."
"These data will help inform our ongoing discussions about how we improve teaching and learning for every student, every day," Dr. Starr said.
Scoring 1,650 or higher on the SAT is one of the Seven Keys to College and Career Readiness—a series of academic benchmarks that indicate a student is on the path to success in postsecondary education and the workplace. More than 50 percent of the Class of 2012 scored 1,650 or higher, and 10 MCPS high schools had a combined average score higher than 1,650.
Other highlights of MCPS performance include:
– In 2012, 19 of the 25 MCPS high schools saw an increase in score compared with 2011. The schools with the largest increases were Seneca Valley High School (+87 points), Watkins Mill High school (+65), Northwood High School (+61), Northwest High School (+51) and Quince Orchard High School (+38 points).
– The schools with the highest combined average score were Poolesville High School (1,869), Walt Whitman High School (1,863), Thomas S. Wootton High School (1,837), Winston Churchill High School (1,836) and Richard Montgomery High School (1,775).
– Three high schools saw a one-year increase in both the percentage of African American and Hispanic students taking the SAT and the average combined score: Gaithersburg High School, Col. Zadok Magruder High School and Thomas S. Wootton High School.
– The scores for graduates who received English for Speakers of Other Languages (ESOL) services and special education services rose 60 points and 25 points, respectively. One school, Walter Johnson High School, saw a one-year increase in the average combined score for students who receive ESOL services, special education services and Free and Reduced-price Meals.
Visit our PEG partner MCPS TV to view more of its local programming.