Studio Technician, April 3rd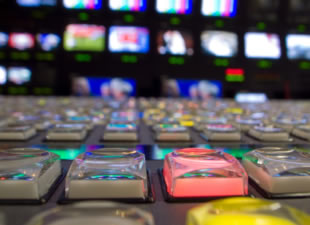 Next Start Date: 04/03/2018Class is full, waiting list only
Prerequisites: OrientationLength: 8 Weeks 7pm-10pmFee: $175Instructor: To Be Determined
Students will rotate through all Studio and Control Room positions. This 8 week class will give students an opportunity to work on established programs with MCM as a Technical Director, Audio Operator, Character Generator Operator, Digital Recorder Operator, Floor Manager, Camera Operator, and Teleprompter Operator.
Class size is limited to 12 students.
Class runs 8 weeks on Tuesdays 7 p.m. – 10 p.m.
Successful completion of this course will certify each student as a Studio Technician at Montgomery Community Media.
* You must be a Montgomery County resident or represent an organization in Montgomery County to produce content using MCM Facilities and equipment. You do not have to be a Montgomery County resident to take this class.
If you are not currently a member of Montgomery Community Media, you will need to join and pay the User Fee for the current year. Check the appropriate link below to become a member.
 Montgomery Community Media
7548 Standish Place
Rockville, MD 20855
Call 240.630.0619 for questions or more information.