Studio Technician-Sept 12 2017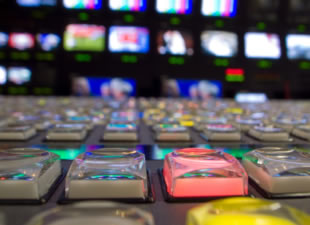 Next Start Date: 09/12/2017Prerequisites: OrientationLength: 12 weeks- 7p-10pFee: $175.00Instructor: Omri Haberman
Students will rotate through all Studio and Control Room positions. This 12 week class will give students an opportunity to work on established programs with MCM as a Technical Director, Audio Operator, Character Generator Operator, VTR Operator, Floor Manager, Camera Operator, and Teleprompter Operator.
Class size is limited to 12 students.
Class runs 12 weeks on Tuesdays 7 p.m. – 10 p.m.
Successful completion of this course will certify each student as a Studio Technician at Montgomery Community Media.
If you are not currently a member of Montgomery Community Media, you will need to join and pay the User Fee for the current year. Check the appropriate link below to become a member.
Larry Merewitz
Montgomery Community Media
7548 Standish Place
Rockville, MD 20855
Call 240.630.0614 extension 301 with questions or for more information.
Want to add your name to our wait list? Please fill out the form below:
Questions? Contact MCM Training Services.