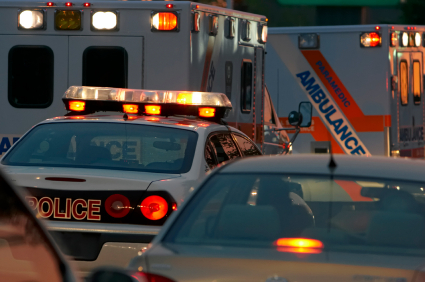 Serious Crash on Darnestown Road (Photos)
UPDATED Montgomery County police and fire rescue crews responded to the scene of a serious car crash at 13400 Darnestown Road near Bondy Lane around 10 p.m. on May 19.
According to Fire Spokesperson Pete Piringer, several people were trapped and lanes were blocked.
Piringer said three people have been transported to area hospitals, including an adult and child in serious condition and another adult with serious, life threatening injuries.
Montgomery County Police Spokesperson Angela Cruz reports that one of the drivers involved in this accident was involved in a domestic incident prior to the crash. In that incident, Cruz said a woman was reportedly assaulted in the car by someone she knew and fled the vehicle at the Harris Teeter grocery store on Darnestown Road before the crash occurred. The woman was not in the car when it crashed, Cruz said.
No other information has been released to date.
U/D Darnestown Rd – EMS evaluated & transported 3 injured, incl 1 adult serious & life threatening, 1 adult serious & 1 child serious

— Pete Piringer (@mcfrsPIO) May 20, 2014
Traffic Advisory – 13400 Darnestown Rd, near Bondy La, – collision people trapped, EMS evaluating 2 traumas, incl 1 pediatric, lanes BLOCKED — Pete Piringer (@mcfrsPIO) May 20, 2014

Related: