Council President Craig Rice Briefing Set for March 24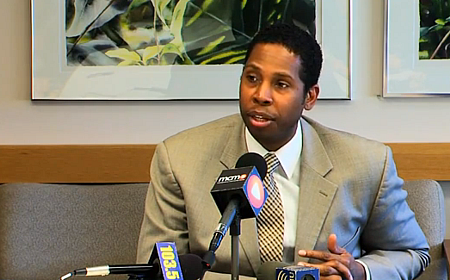 Montgomery County Council President Craig Rice will meet with members of the media on Monday, March 24, to discuss key items that will be facing the County Council and its respective committees in the near future.
Among the issues he will talk about is County Executive Isiah Leggett's recommended Fiscal Year 2015 budget, which was presented to the Council on March 17.
Rice's meeting with media members will begin at 11 a.m. in the 6th floor Conference Room of the Council Office Building at 100 Maryland Ave. in Rockville.
Council President Rice also will address the proposed healthy food options program for Montgomery County Public Schools students, which he and Council Vice President George Leventhal are encouraging the Board of Education to adopt. The program was the subject of a lengthy discussion at a joint committee meeting on March 20. Council President Rice also will give his thoughts on the first meeting of Washington Area regional government leaders, which he hosted on March 19.
Council President Rice intends to hold regular briefings to help explain and expand on upcoming issues facing the Council and the County in general.