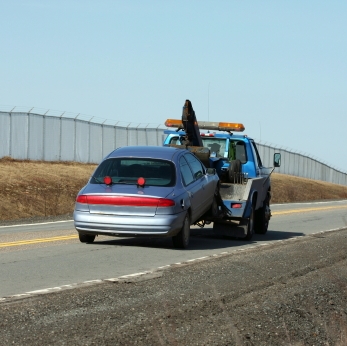 Councilmember Berliner Says Predatory Towing is Number One Consumer Complaint in County
Montgomery County Councilmember Roger Berliner says "predatory towing" is the number one consumer complaint in the county. Today, Berliner introduced Bill 17-15, legislation that he has sponsored to reform private towing practices in the county. Following the introduction, he released this statement about the issue:
"Today, I am pleased to introduce legislation that definitively address the number one consumer complaint in the County—predatory towing.
"Residents across the county—downcounty, upcounty, east county—have all been abused. One resident parking at the Bank of Georgetown in Friendship Heights on a weekend had his car towed, despite the fact that the Bank had no contract with a towing company. A father and daughter had their car towed at a shopping center while the daughter was shopping there, simply because the father had walked off to another store. To make matters worse, these and other individuals who have their cars towed then have to pay, on average, $168 just to get their cars back from the towing companies, and pay for storage fees if it takes them a day or two to reclaim their vehicle. Not just bad for consumers, predatory towing is bad for business, too. People are reluctant to shop in areas where they fear being towed.
"Deeply concerned by these stories, six months ago, I met with our excellent director of the Office of Consumer Protection. Together, we worked on this legislation for many months. The goal was simple: end predatory towing. How? Here's what the bill does.
"The bill takes a number of important steps to reform towing practices on private property in this county. Perhaps the most vital of these is a prohibition on the use of spotters, individuals employed by towing companies whose primary job is to identify a car to be towed and then to call in the tow truck as quickly as possible. With this legislation, there will be an end to this unscrupulous business practice.
"Additionally, this legislation will require photographic evidence of a violation; will require the property owner, and not the towing company, to maintain the towing log; and will eliminate an exception in the law that allows a tow to happen between 2 a.m. and 9 a.m. without the property owner's permission.
"This legislation will also give new powers to our Office of Consumer Protection (OCP) to better assist the public against predatory towing. OCP investigators will be able to order the release of a vehicle and be able to subpoena individuals when investigating towing complaints. Our Executive will be able to set a flat rate, instead of a mileage-based rate, for towing in the county. These reforms will give our county more oversight over the towing industry, helping all residents and consumers.
"I want to give particular credit to our Office of Consumer Protection, which has already been doing substantial work to combat predatory towing in our community. Their efforts have landed them nationwide media attention and have already helped many in the county.
"Bill 17-15 will help OCP further their efforts and do even more for our residents. Predatory towing is a consumer protection issue, an economic development issue, and a public safety issue. We can and must do more to address towing abuses in this county. This legislation helps to do exactly that."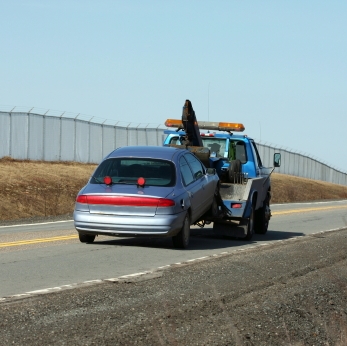 Predatory towing is the #1 consumer complaint in our County. Today I introduced Bill 17-15 to end it and protect consumers & businesses

— Roger Berliner (@RogerBerliner) April 14, 2015
.@RogerBerliner introduces bill to combat #PredatoryTowing. Proud to cosponsor. http://t.co/XRUCWDkjT3

— Nancy Navarro (@nancy_navarro) April 14, 2015