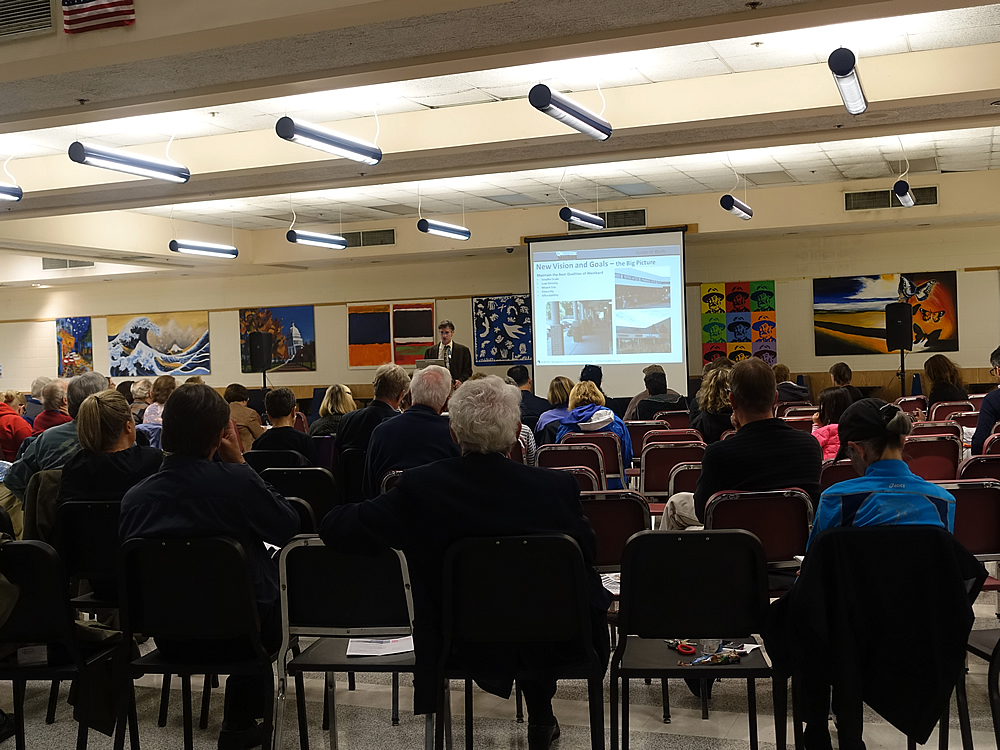 Councilmembers and Planning Board Chair Question MCPS About Capacity Plans (VIDEO)
Local leaders are asking questions in hopes of assuring constituents there is room for more development in the Bethesda area.
Montgomery County Council President George Leventhal, Education Committee Chair Craig Rice, District 1 Councilmember Roger Berliner and Planning Board Chair Casey Anderson sent a letter to Montgomery County Public Schools (MCPS) Acting Superintendent Larry Bowers to ask about the school system's plans to address future capacity needs in the Bethesda-area school clusters of Bethesda-Chevy Chase, Walter Johnson and Walt Whitman.
Leventhal talked about the importance of the letter at his weekly briefing on Nov. 30th.
The letter states in part: "The Planning Board and Council would like MCPS to provide viable options for addressing capacity as master plans are drafted, even in cases where additional capacity is not required within the time horizon of the current capital budget cycle. These options for medium-to-long term school capacity are especially important in the Walter Johnson, Whitman and Bethesda-Chevy Chase clusters, where redevelopment interest is strong and land is scarce."
The complete text of the letter is below: