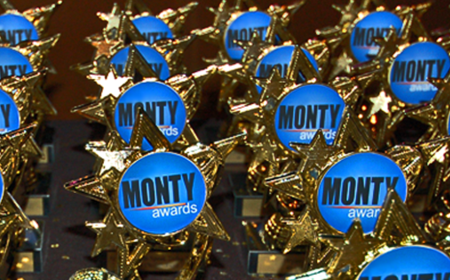 Counting Down to the #Monty2013 Awards (Photos)
There are literally hundreds of volunteers at Montgomery Community Media (MCM) and on Nov. 17, we are celebrating their accomplishments at an awards ceremony known as the Monty awards.
What do these dedicated volunteers do at MCM? Well, they work as volunteer editors, producers and technicians on the many local television shows produced at our station.
This year marks the 28th annual Monty awards ceremony and it's the third year the event has been held at the Black Rock Center for the Arts in Germantown. Organizers tell us that past venues include MCM's offices and the Gaithersburg Holiday Inn.
The host for this year's event is Don Mooers. You may recognize him as the host of Montgomery Week in Review. He's also moderated election debates at MCM and is also known for his work in the community as an immigration attorney. Previous Monty hosts include Melissa Mollet, Karen Allyn, Bridget Brouille Schwiesow and Cintia Cabib.
In case you are wondering, there will be 33 awards presented in a variety of categories, including a new "Blogger" Monty award.
Mandi Wyndham is the organizer of the Monty awards. When asked about the origin of the name, "Monty,"  she explained it is a shorter version of Montgomery Community Television.
"It was shortened to be like the Emmy awards," said Wyndham.
So what about the guest list? Wyndham said she is expecting about 200 people at this year's event, including MCM staff members, volunteers, county officials, MCM donors, etc.
"The Monty ceremony is a magical evening that our volunteers are able to enjoy themselves and get recognized in many ways." she said.  "We have a 50/50 raffle and a silent auction at the event."
Throughout the evening, we will be tweeting  #monty2013, so please join us in the conversation.
We are excited about this year's event and can't wait to find out who takes home the Monty.