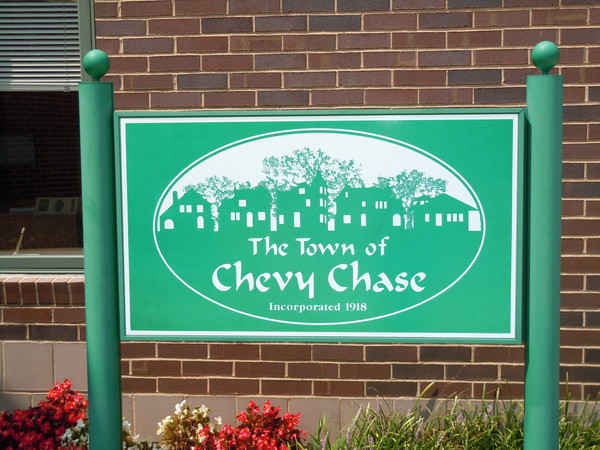 County Candidates Forums in Chevy Chase
Three pre-primary election forums cosponsored by a dozen neighboring communities in the Town of Chevy Chase will bring together Montgomery County candidates from across the political spectrum. In the first debate on April 30, District 1 County Council Member Roger Berliner will face Democratic challenger Duchy Trachtenberg in the Town Hall at 7 p.m.
Charles Duffy, host of "Political Pulse" on Montgomery Municipal Cable TV, will moderate, focusing on issues of primary concern to Chevy Chase, Bethesda and neighboring communities.
The gubernatorial primary is scheduled June 24. Early primary voting takes place June 12 to 19.
Here's the full schedule:
• Wednesday, April 30, 7 p.m.– Roger Berliner, District 1 County Council member and a Bethesda resident running for a third term, will debate Democratic primary challenger Duchy Trachtenberg, a North Bethesda resident and former At-Large County Councilmember. The first forum takes place in the Town of Chevy Chase Town Hall, 4301 Willow Lane.
• Wednesday, May 21, 7 p.m.– Eight candidates—all Democratic incumbents (Marc Elrich, Nancy Floreen, George Leventhal, Hans Reimer) and their challengers (Beth Daly, Vivian Malloy), plus a Republican (Robert Dyer) and a Green party candidate (Tim Willard) running for the County Council's four at-large seats will participate in this forum at the 4-H Center, 7100 Connecticut Avenue.
• Sunday, June 8, 2 p.m.– All County Executive candidates—Democrats Ike Leggett, Doug Duncan, Phil Andrews and Republican Jim Shalleck—will come together for a debate at the 4-H Center, 7100 Connecticut Avenue.
Cosponsors include Chevy Chase View, Chevy Chase Village, Chevy Chase West, Citizens Coordinating Committee on Friendship Heights, Edgemoor Citizens Association, Garrett Park, Rollingwood Citizens Association, Town of Chevy Chase, Town of Somerset, Village of Chevy Chase Section 3, Village of Chevy Chase Section 5, Village of Martin's Additions, Village of North Chevy Chase.