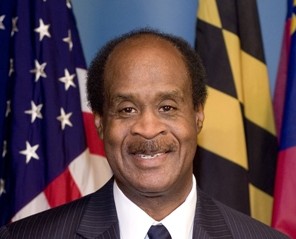 County Executive's Hurricane Briefing
Montgomery County Executive Ike Leggett held a Hurricane Sandy briefing at Emergency Operations Center (EOC) headquarters in Gaithersburg on Oct. 30. The EOC is slated to close at 5 p.m. on Oct. 30 as operations go back to normal. County government offices will reopen on Wed., Oct. 31 and schools will be open for classes.
Leggett said overall the county fared very well. At the height of the storm, he said 23,000 were without power. The county's 311 call system fielded just 1,600 calls. He said Halloween would go on as planned on Oct. 31.
The county's fire chief said he was aware of six water rescues.There was one fatality from a car accident that police believe was weather related. Police continue to work designated dark intersections. Officials continue to monitor the possibility of flooding. Police are warning motorists to treat dark intersections as four-way stops and try to drive around water that may be pooled on local roads. Ride On bus service will resume with a Sunday schedule at 4 p.m. today. There were 26 reports of trees down on buildings or structures or roads.
Officials said they thought the storm was going to be worse and agreed the county fared well.
As the Governor already noted, early voting resumes tomorrow and will be extended thru Nov. 2 with longer hours. The five voting centers in Montgomery County all have power and will be opened from 8 a.m. – 9 p.m.