County Offers Grants for Food Recovery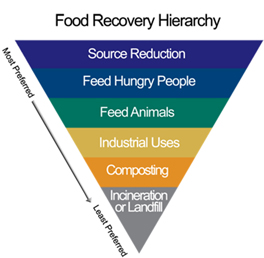 Organizations involved in food recovery activities in Montgomery County are invited to apply for one-time grant funding to start, enhance and advance food recovery activities. The grants which range from $500 to $9,999 will be provided for Fiscal Year 2014 to enhance the work of the Food Recovery Work Group established in October 2012 by the County Council to develop and implement a food recovery system in Montgomery County.
Food recovery is the practice of safely retrieving edible food that would otherwise go to waste and distributing it to those in need. According to studies, Americans waste more than 40 percent of the food produced for consumption, costing nearly $100 billion a year. According to the Department of Agriculture, approximately 14 percent of American households do not get enough food to live active, healthy lifestyles.
Organizations interested in applying for a grant can find the grant application online at http://bit.ly/18aVO7X or by emailing food.recovery@montgomerycountymd.gov. Applications can be emailed to food.recovery@montgomerycountymd.gov or submitted in person to Licensure & Regulatory Services, Montgomery County Department of Health and Human Services, 255 Rockville Pike, 1st floor, Rockville, MD.
The application deadline is Tuesday, Dec. 3 at 4 p.m.
Frequently Asked Questions can be found at http://bit.ly/18aVO7X.
Related coverage