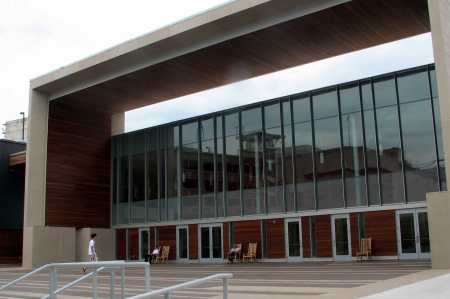 UPDATED: County Organizations to Hold Two Town Halls to Discuss Police Relations
UPDATED 7.20.16 The location of the second meeting has been changed and will take place at the BlackRock Center for the Arts, 12901 Town Commons Drive in Germantown.
The Montgomery County Office of Human Rights in coalition with the Montgomery County Branch of the National Association for the Advancement of Colored People (NAACP), the Faith Community Working Group and the Police Department, will be hosting two Town Halls in Germantown and Silver Spring to discuss police and race relations.
According to a statement released by the organizations, residents will have the opportunity to discuss concerns they have following the recent events in Dallas, St. Anthony, and Baton Rouge.
"We encourage everyone who is interested to participate and share their thoughts, feelings and ideas.  Our collective goal is a Montgomery County free of violence, with enhanced safety of everyone in our community. This goal is only achievable when the entire community gets involved. Please make every effort to attend and have your voice heard," the statement said.
The first Town Hall will take place at the Silver Spring Civic Building at 7 p.m. on July 19. The second will take place at the Upcounty Regional Service Center in Germantown at 7 p.m. on July 20th.