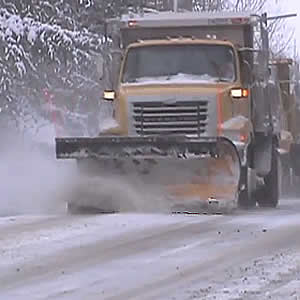 County Preparing for Winter Storm Season with Mock Snow Day
If you see snow plows on the road this Tuesday, it's because the Montgomery County Department of Transportation (MCDOT), Division of Highway Services is testing just how prepared the County snow plans and fleet are.
MCDOT will conduct an all-day exercise where snow plow operators will run snow routes on more than 5,000 lane miles of County-maintained roads.
Staff will also handle a simulated snow fall of six inches.
Maintenance is vital. Crews at the Gaithersburg Depot work to get their snow equipment in top shape and ready for the winter @MoCoCouncilMD pic.twitter.com/lmPrOI2t2O

— MC Highway Services (@MontCo_Highways) November 1, 2016
Winter is coming. Today is our Annual Mock Snow Day across Montgomery County. It's a great dry run for the snow activities @MoCoCouncilMD pic.twitter.com/vd5OoCmvDY

— MC Highway Services (@MontCo_Highways) November 1, 2016