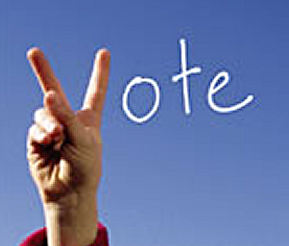 County Seek Applicants for Right to Vote Task Force
The Montgomery County Council is seeking applicants for a citizens' Right to Vote Task Force to study state and local laws and practices that may affect the right to vote. The task force will develop plans and take action to promote early voting and same-day registration, develop plans for a comprehensive voter registration program and make recommendations for changes in state and local laws, regulations and practices.
Letters of interest to serve on the committee must be received no later than 5 p.m. on October. 30.
In Montgomery County, elections are administered by the Montgomery County Board of Elections according to federal, state and County laws and regulations. Voter turnout was 66 percent of registered voters in the 2012 presidential election and 51 percent of registered voters in the 2010 gubernatorial election.
The Montgomery County Council has a history of supporting efforts to increase access to the democratic process, in keeping with its tradition of civic activism. The State of Maryland recently expanded early voting, resulting in at least three new early voting centers for the 2014 elections, and adopted same-day voter registration during early voting.
The County Council created the Right to Vote Task Force to ensure that the County maximizes these new opportunities to make voting easy and accessible for every citizen. The task force will consist of up to 15 members, appointed by the Council, with a staff member from the County Board of Elections serving as an ex officio member. No more than two-thirds of the members may be registered to vote in the same political party. The Council will designate a chair and vice chair. The chair and vice chair must not be from the same party.
The task force must issue an interim report by Feb. 28 and a final report with recommendations by May 31, 2014. The Task Force must also submit a report by Feb. 28, 2015 that evaluates the efficacy and implementation of its recommendations during the 2014 general election.
Persons interested in serving on the committee should submit their letter of interest with a resume by 5 p.m. on Oct. 30 to Council President Nancy Navarro, Montgomery County Council, 100 Maryland Avenue, Rockville, Md. 20850. Letters can also be sent by email to county.council@montgomerycountymd.gov .