County's Annual Farm Tour To be Held on July 25 and 26
Montgomery County's farmers are getting ready for the 26th annual Farm Tour and Harvest Sale event on July 25 and 26.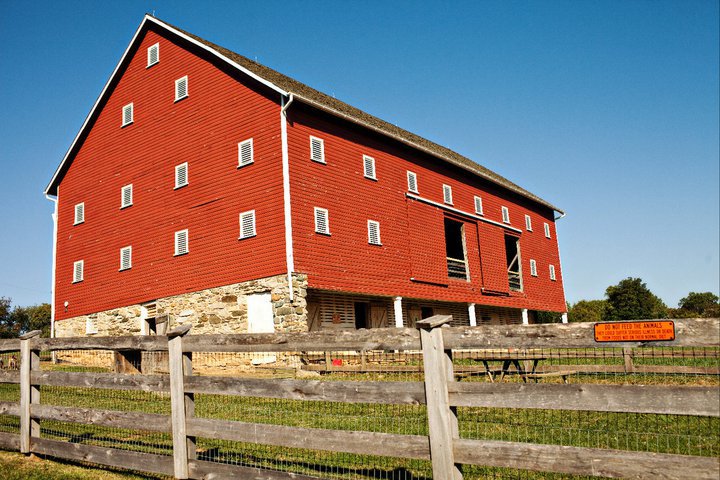 According to a news release, this year the tour will feature new participants such as Soleado Farm and Madison Fields both in Dickerson.
"This is a very unique event for a county located in such close proximity to a major city like Washington, D.C. The farm tour is a great way for residents to meet growers, contribute to the local economy, protect the environment and support a secure food system. The eat-local movement is alive and well in Montgomery County," Montgomery County Executive Isiah Leggett said on an official statement.
The annual event started to help residents get to know their farmers and it takes place during the month of Buy Local Challenge.
"The farm tour is a unique opportunity for people to experience the Agricultural Reserve as a center of commerce that provides us with healthful food and fantastic educational opportunities," said Sally Sternbach, acting director of Montgomery County's Department of Economic Development.
According to Jeremy Criss, division chief of the County's Economic Development Agricultural Services Department, there are 19 farms participating this year.
"This is a reflection of the strong state of the County's agriculture community. People in our region are very curious about working farms, and they ask great questions. Some of these farms are normally closed to the public, but our farmers like to open up each July for the tour as it allows them to build a direct connection with their customers," Criss said.
Event-goers can also enjoy tractor rides, pony rides, pick-your-own produce, music, picnic areas and food booths. Click here to find out more about each participant.
The farms scheduled to be open include:
Butler's Orchard – 22222 Davis Mill Rd., Germantown
Button Farm – 16820 Black Roack Rd., Germantown (open Saturday only)
Camp Olympia – 5511 Muncaster Mill Rd., Rockville (open Saturday only)
East Rivendell Farm, 26904 Clarksburg Rd., Damascus (open Saturday only)
Heyser Farms, Inc – 14526 New Hampshire Ave., Silver Spring
Hilton's Farm & Garden – 24801 Burnt Hill Rd., Clarksburg
Homestead Farm – 15604 Sugarland Rd., Poolesville
King Barn Dairy MOOseum – 18028 Central Park Circle, South Germantown Recreational Park, Boyds (open Saturday only)
Kingsbury's Orchard – 19415 Peach Tree Rd., Dickerson
Lewis Orchards – 18901 Peach Tree Rd., Dickerson
Madison Fields – 21355 Big Woods Rd., Dickerson
Poplar Spring Animal Sanctuary – 15200 Mt. Nebo Rd., Poolesville (open Saturday only)
Red Wiggler Community Farm – 23400 Ridge Rd., Germantown (open Saturday only)
Rock Hill Orchard – 28600 Ridge Rd., Mount Airy
Rocklands Farm & Winery – 14525 Montevideo Rd., Poolesville
R.B. Savage & Sons Farm, LLC – 23035 Mt. Ephraim Rd., Dickerson
Soleado Lavender Farm – 23611 W. Harris Rd., Dickerson
Star Gazing Farm – 16760 Whites Store Rd., Boyds
Sugarloaf Mountain Vineyard – 18125 Comus Rd., Dickerson