Court Date Set in Hoggle Case
A new court date has been set in the case of two missing Montgomery County children, even as their mother, charged in their disappearance,  insists the children are still alive.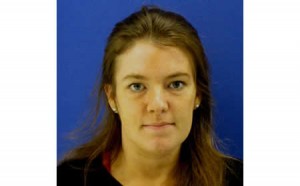 The Montgomery County District Court is scheduled to hold a hearing Nov. 6 on a request made by Catherine Hoggle's attorney that the charges against her be dropped.
Hoggle was arrested September 12 and faces three misdemeanor charges- detaining a child, neglect of a minor and obstructing and hindering. She is awaiting a court ordered mental evaluation at the Clifton T. Perkins Hospital Center . Family have described Hoggle as being a paranoid schizophrenic. Her two children, Jacob, 2 and Sarah, 3 are still missing.
Hoggle attorney David Felsen told MyMCMedia Wednesday that he expects to argue that Hoggle was inappropriately interrogated by police on Oct. 1st while she was in custody of the Clifton T. Perkins Hospital Center.  In previous interviews with MyMCMedia, police acknowledge the meeting but deny any wrongdoing.
Wednesday, Montgomery County Police Capt. Darren Francke said,  "Our hope is that her attorneys or Catherine herself or an anonymous citizen would come forward sooner rather than later" with information about the children's whereabouts.
Troy Turner, the children's father told MyMCMedia this week that he recently spoke with Catherine Hoggle via phone and she told him, "they are fine. You don't need to look for them."  Turner also said Hoggle told him she has been in contact with someone who has had the children since her arrest.  The children's family  have said they believe the children are alive and that Hoggle left them in someone's care.
Francke said that anyone who has information about the children's location and doesn't disclose that information to the police are aiding in an ongoing crime.
"Nothing has changed on our end. We retain the slightest of hope that maybe the kids are alive," Francke said, however he added that Hoggle's attorneys would have to disclose information on the whereabout of the children if Hoggle revealed that information to them. To date, Francke said, Hoggle's attorneys have said they have no information to report.
Family-led and police searches continue in areas throughout upper Montgomery County and into Frederick County. Francke said Montgomery County Police expect to launch a large search in the next six to eight weeks as the seasons change the terrain. He could not estimate how much the Hoggle case so far has cost the county in terms of resources, but he said he expects to be making that calculation in the near future.
Meanwhile, Turner said he's been reaching out to local and state officials to try to get more attention to his case. He said he compares his missing children to that of the missing University of Virginia student, Hannah Graham.
"Every night when I pray, I pray for my kids and their family too. But when you compare the two cases, within 48 hours in Virginia case the FBI was involved. Within 48 hours of my case they are looking for reasons to declare my kids dead," Turner said. Turner had requested but the state denied an Amber Alert be issued in the Hoggle case.
Francke called the two cases "very different." "It was a sexual predator in that case and a victim of opportunity. In our case based on Catherine's statement we believe this was well-planned out with a head start on everyone what she did with the kids. The only similarity between the two is that they are missing persons," Francke told MyMCMedia.