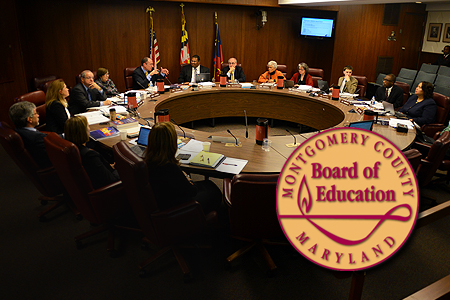 Dahlia Huh Elected Student Member of Board
Dahlia Huh, a junior at Clarksburg High School, has been selected by her peers as the next student member of the Montgomery County Board of Education (SMOB). Her term begins on July 1.
All secondary school students were eligible to vote in the SMOB election and about 77 percent cast ballots. Huh received 69 percent of the vote, while her opponent, Calvin Yeh, a junior at Poolesville High School, received 31 percent.
Huh has been active in student government at the school and district level. She is currently serving her second year on the SMOB Advisory Council and her second term as Student Government Association (SGA) vice president at Clarksburg High School. Huh also serves as the Montgomery Regional SGA secretary. She previously served as a delegate to the American Youth Summit.
The SMOB is a voting member of the Board of Education, and can cast votes on all items, with the exception of boundary changes, the capital and operating budgets, collective bargaining, negative personnel matters, and school closings. The SMOB receives a $5,000 college scholarship, student service learning hours, and one honors-level social studies credit.
Huh will succeed the current SMOB, Justin Kim, a senior at Poolesville High School.
For more information on the SMOB, visit the Student Member of the Board website.