Day 2014
Montgomery Community Media is preparing for the second annual, "Day in the Life of Montgomery County," which is set for Tuesday, April 22. MCM invites local shutterbugs, professional and amateur photographers alike to help capture what your day is like in Montgomery County.
Email your images and videos to pix@mymcmedia.org.
We welcome all photographs and videos. Use your mobile device or your best digital camera, it does not matter. Remember, the best camera you have is the one in your hand at the moment!
Rules Specific to "A Day in the Life of Montgomery County"
All photos must be taken on April 22, from 12:00 a.m. until 11:59 p.m. within the borders of Montgomery County, Maryland.
Entries must be submitted by noon Wednesday, April 23.
There is no limit on the number of photos a person can submit.
Submissions can be made by email to pix@mymcmedia.org, one email for each photo.
Photos and videos can also be uploaded directly via our "You Report" page. A quick registration is required.
Only digital photos will be accepted (no prints or scans).
All submissions are subject to MCM's Contributed Content Policy.
Recommendations (Help us showcase your photo.):
Please submit full-size resolution images. Recommended image size is at least 1024 x 768 pixels, JPEG or PNG format.
We ask that each photo be accompanied by a short description, including a title and photographer's name in subject line of email. In the body of your email, include a brief description of the photo, location, date and time. This information will be available with your photo on mymcmedia.org.
Our Sponsors:
"A Day in the Life of Montgomery County" is sponsored the Montgomery County Employees Federal Credit Union (MC EFCU) and Giant.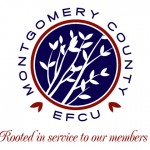 The Montgomery County Employees Federal Credit Union (MC EFCU) is a member-owned, not-for-profit financial institution, dedicated to serving Montgomery County government employees, local employee groups and their families. Recently, MC EFCU expanded its charter to be able to serve additional public sector employees from Montgomery County agencies, including employees and retirees from both Montgomery County Public Schools and Montgomery College. Please visit www.mcefcu.org for more information about MC EFCU.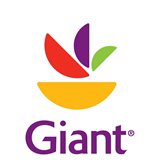 Giant Food LLC, headquartered in Landover, Md., operates 170 supermarkets in Virginia, Maryland, Delaware, and the District of Columbia, and employs approximately 20,000 associates. Included within the 170 stores are 156 full-service pharmacies. Giant opened the first supermarket in our nation's capital in 1936 and celebrated its 78th anniversary in 2014.
Over the course of 2013, Giant's monetary and in-kind contributions exceeded $13 million as the neighborhood grocer continued its strong commitment to alleviating hunger, enhancing education programs and health and wellness initiatives, as well as supporting service members and their families in the communities it serves. Giant donated hundreds of thousands of pounds of food, the equivalent of more than 64.6 million meals to help tens of thousands of individuals and families. Giant's commitment to education is demonstrated through its annual sponsorship of the popular high school television quiz show It's Academic as well as the A+ School Rewards program, which has awarded more than $88 million to local schools since 1989.
Since 2005, Giant has raised $13 million for pediatric cancer research through the Triple Winner program, benefitting the Johns Hopkins Kimmel Cancer Center and local nonprofit The Children's Cancer Foundation, Inc. Giant partners with the YMCA of Metropolitan Washington and the Y of Central Maryland on health and wellness initiatives and also sponsors hundreds of youth baseball and softball teams, encouraging kids to get out and play. In addition, Giant is a strong supporter of the USO of Metropolitan Washington and USO Delaware.
Giant is a member of the Ahold USA group, whose parent company is Royal Ahold of the Netherlands. Ahold USA supports four regional Divisions – Stop & Shop New England, Stop & Shop New York Metro, Giant Landover, and Giant Carlisle – that together operate nearly 775 supermarkets with approximately 120,000 associates in 14 states and the District of Columbia along with Peapod, the nation's leading e-commerce grocery shopping/delivery service.