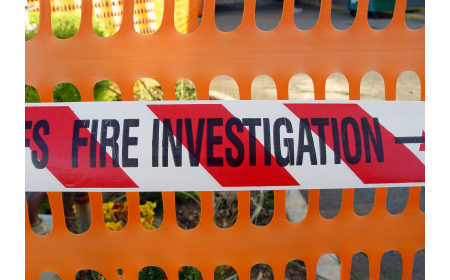 Days Inn Fire
UPDATED
Montgomery County firefighters responded to the report of a fire on the roof of the Days Inn at 8040 13th Avenue in Silver Spring shortly before 8 p.m. on Sept. 23.
Assistant Fire Chief Scott Graham reports on his Twitter account that the fire is out and no injuries have been reported.
According to Graham, the fire was caused by improperly discarded smoking material. He is reminding smokers to use approved containers when disposing of smoking material, not the ground.
MCFRS on scene- 8040 13th Ave. fire on the roof of Days Inn. Fire is out no inj. Holding the 1st alarm only. Rig & Cause in progress.

— Scott Graham (@MCFirePIO) September 24, 2013
MCFRS Update- Fire @ 8040 13th last night caused by improp discarded smoling material. Please use only approved containers, not the ground!

— Scott Graham (@MCFirePIO) September 24, 2013