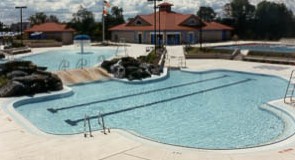 Discount Theme Park Tickets and More…
DiscountTheme Park Tickets
Want to hit King's Dominion? Or perhaps HersheyPark?  Or even Six Flags?  Get a discount when you purchase your admission tickets through Montgomery County Recreation.
In cooperation with Maryland Recreation and Parks Association, Montgomery County Recreation is offering discounted prices on tickets to many local amusement parks.  These tickets are available to the public at greatly reduced rates.  Tickets must be purchased at the Customer Service Desk at 4010 Randolph Rd, Silver Spring.  Payment can be made by cash or check ONLY – no credit cards accepted.  Get the word out to family and friends. Full information on theme park tickets and prices can be found on the Rec webpage.
---
RecAssist Financial Assistance Applications Available on June 3
Applications for RecAssist financial assistance will be available on our website and at Customer Service starting on June 3.
RecAssist is different than the old financial assistance program:
The program, beginning on July 1, will be a 6 month program, ending December 31, 2013.  This will allow us to bridge the transition from a Fiscal Year program to a Calendar Year program. 
The RecAssist Fund is now "pooled."  All qualified applicants will have the subsidy placed on their accounts, but use of it will be on a "first come, first served" basis.  Once the total RecAssist Fund is depleted, no more subsidies can be used – even if a customer hasn't used up their entire individual subsidy award.  
There are two tiers of awards.  Those who are receiving Temporary Cash Assistance and Supplemental Security Income will receive more than those who are receiving other types of public assistance.
Customers using RecAssist must pay 15% co-pay for programs and passes. 
Customers may no longer use RecAssist for daily pool admissions, but may still purchase pool passes with subsidy funds.
 All RecAssist applications will be processed by Management Services. No RecAssist applications will be processed at the centers or pools. Customers may submit their completed application and documentation by fax, by mail or in person ONLY at the Customer Service Desk at 4010 Randolph Rd, Silver Spring.  Applicants should allow 10 days for their applications to be processed, and will receive notice by mail or email advising them of the amount of their RecAssist.
---
Come splash with us again this summer of 2013!
The 2013 Summer Outdoor Pool Season is officially here. We invite you and your family once again to spend the summer at one of our Montgomery County Recreation outdoor pools.
This is a reminder that all indoor pool passes expire on Sept.1. Indoor pass renewal can be processed at your indoor pool in mid August.
Again this year, we will run a pre-season schedule from May 25th to June 9th. Our full season schedule will run from June 10th to August 18th. The post season schedule will run from August 19 to September 2. Please review specific hours and days of operation for each pool.
Note: On two or three Wednesday evenings, in late June or July, the pool may close at 5pm to host a swim meet. The County Access Card (pool pass) that was issued last year will continue to be used. Each card holder will be responsible for their card; it will not be collected. Again this year, Access Cards and finger scans will be used at all pools. All passes will expire on September 3, 2013. All summer pool passes are valid at all other County-operated outdoor pools. They are not valid at County-operated indoor pools.
 To purchase your new pass:
 1. Go on-line and register at
https://recweb.montgomerycountymd.gov/Memberships/Memberships.asp
 2. Take completed form to one of our four indoor pools to process the application.
 3. Take completed form to the outdoor pool, when open, to process the application. Be prepared to wait before entering the facility!
 4. Mail completed form (check payment only) to: Registrar, Montgomery County Recreation Department, 4010 Randolph Rd, Silver Spring.
 5. Pictures, card printing and finger scanning will be taken/issued to each passholder. This can be done at any of our indoor pools or the outdoor pools when open to the public.
 NOTE: Please keep your Access Cards. These cards are the same cards used by other Montgomery County Recreation Programs.
 When completing your registration form, please be sure to provide us with an accurate e-mail address. Pass applications will be available on-line or at the pool.
 Hablamos Español 240-777-6839