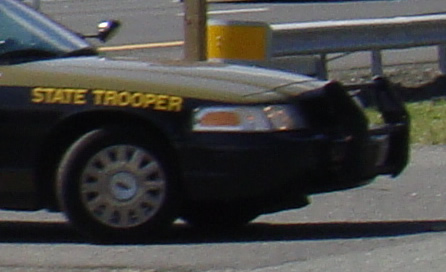 DUI Patrols Resulted in More Than 120 DUI Arrests
The Maryland State Police conducted DUI patrols in every Maryland county during the St. Patrick's Day weekend resulting in the arrests of more than 100 people suspected of driving under the influence. Troopers at the Rockville Barrack made 11 DUI arrests.
Maryland state troopers said they arrested 120 drunk drivers during sobriety checkpoints, saturation patrols, and regular road patrols March 14 – March 17. These efforts were in direct response to the known increase in drinking and driving resulting from holiday celebrations.
Troopers at the Berlin Barrack in Worcester County led the 22 State Police barracks with 17 DUI arrests, followed by the Golden Ring Barrack in Baltimore County with 13 arrests. The JFK Highway Barrack, where troopers patrol I-95 north of Baltimore made 11 arrests.
The State Police Impaired Driving Effort, known as the S.P.I.D.R.E. Team made 11 DUI arrests during the period. This team, funded by the Maryland Highway Safety Office, consists of the best drunk driving enforcement troopers in the State Police.
Troopers also dealt with situations that were reminders of why drinking and driving must remain an enforcement priority. On Saturday, troopers from the Frederick Barrack found a vehicle that had driven off Interstate 70 into the median. The driver was arrested for DUI, which troopers learned was her fifth DUI arrest in the past year. In Harford County early Sunday morning, troopers responded to a crash that occurred when a drunk driver ran into the back of another vehicle on Rt. 7. Also that morning, a trooper in Charles County spotted a car traveling south in the northbound lanes of Rt. 301. The trooper found the driver was under the influence and arrested him for DUI.
Last night, a trooper from the North East Barrack responded to a single vehicle crash on Rt. 285 in Chesapeake City and arrested the driver for DUI. Just after midnight, troopers in Queen Anne's Co. responded to a single vehicle crash on Rt. 8 at Matapeake Middle School. The driver was arrested for DUI.