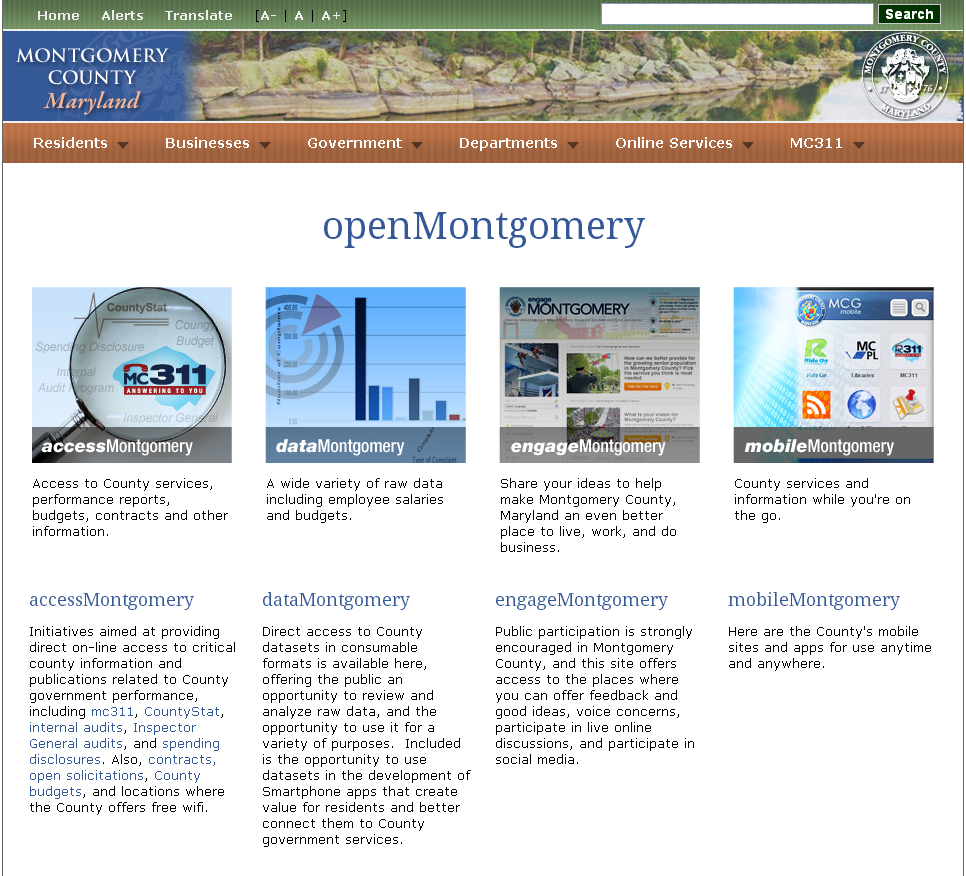 Engage Montgomery
Two new topics are now posted on Montgomery County's engageMontgomery website (http://engage.montgomerycountymd.gov), giving residents an opportunity to voice their opinions and share ideas about what kinds of government services they would like to see provided on their smart phones, and how they think the issue of building a gas station at the Wheaton Costco could be resolved.
The questions up for discussion are:
Montgomery County is sponsoring a "National Day of Civic Hacking" event on June 1-2 at the Universities of Shady Grove.  What kind of government service would you like to have available for your smart phone?  (Go to http://www.hackforchange.org for information on the national event)
How would you resolve the issue of building a gas station at the Wheaton Costco?
The two discussion topics will remain on the site for the next month, and residents are encouraged to visit and weigh in often with their opinions and ideas on these and other active topics, which include the budget and Wheaton revitalization.  The engageMontgomery website is a social media platform that is part of the new open government efforts launched in December to enhance government transparency and accessibility.
The engageMontgomery site serves as an informal online Town Hall Meeting. Users who sign up for an account are encouraged to express their own ideas on key issues, as well as support the ideas that they like best from others. This offers elected officials, department heads and program managers valuable feedback on issues that affect the community.  Users gain points for signing up for an account, points for sharing good ideas, and even more points when others support their ideas.  Points can be "cashed in" for various prizes such as a free round of golf at a County golf course, a home security evaluation by a County police officer and a story time and tour for up to four children at a County library.
For access to additional information about the County's open government efforts, go to the openMontgomery website at (http://montgomerycountymd.gov/open).