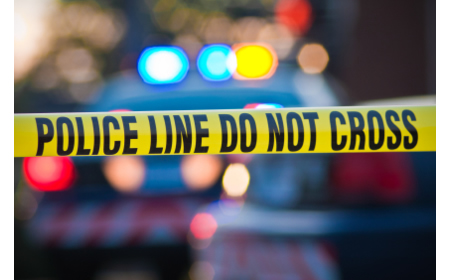 Fatal Bicycle Accident
Detectives from the Montgomery County Police–Collision Reconstruction Unit (CRU) are investigating a fatal collision that occurred on March 10 in Silver Spring.
According to police, at approximately 9:08 p.m., 3rd District officers and fire rescue units responded to the intersection of Silver Spring Avenue and Fenton Street for the report of a collision.
Police said the preliminary investigation by patrol units indicates that the bicyclist was northbound on the sidewalk of the southbound side of Fenton Street and was approaching Silver Spring Avenue. A 2004 Toyota Corolla was traveling westbound on Silver Spring Avenue and was approaching Fenton Street on a green light, police said. According to police, the bicyclist entered the intersection on a red light and collided with the Corolla. The bicyclist, who was not wearing a helmet, was transported to a local hospital where he later died, police said. The driver of the vehicle was transported to a local hospital with non-life-threatening injuries, according to police.
Police have identified the bicyclist as Jesus Antonia Hernandez, age 23, of Silver Spring. The driver of the Corolla is identified as Maria Inciong, age 79, of Sandy Spring.
The circumstances surrounding this collision remain under investigation.
Investigators are asking anyone who witnessed this fatal collision to contact the Collision Reconstruction Unit at 240.773.6620. Callers may remain anonymous.