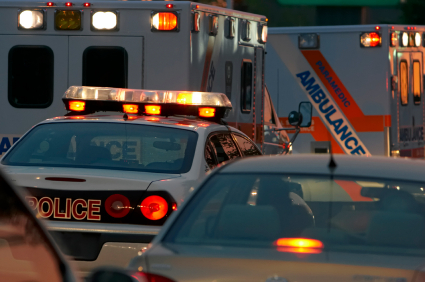 Laytonsville Woman Dies in Accident in Olney
UPDATED, Sept. 29, 3:30 p.m. – A 51-year-old Laytonsville woman died in an accident in Olney Monday morning.
At about 5:29 a.m., officers and Montgomery County Fire & Rescue responded to a collision on Olney-Laytonsville Road (Route 108) at Volunteer Drive.
Preliminary investigation indicates that a 2001 Ford F250 pickup truck was traveling west on Olney-Laytonsville Road. A 2010 Toyota RAV4  driven by Leanna L. Muller was traveling east on Olney-Laytsonville Road.
For reasons still under investigation, the Ford pickup truck drifted off the roadway and then corrected back onto the roadway. The Ford then crossed the double yellow lane markings and struck the Toyota in the eastbound lanes of Route 108.
Muller was transported to a local hospital where she was pronounced dead, according to police. Police said she was wearing a seatbelt.
The driver of the Ford, Kenneth James Turner, Jr.,  25, of the 10700 block of Senedo Road in Mount Jackson, Va. was transported to a local hospital with non-life-threatening injuries. Investigation revealed that during the overnight hours, Turner had had been paving a road as an employee of the Francis O Day Company. At the time of the collision, Turner was en route to the following night's work site to drop off equipment. The vehicle that Turner was driving at the time of the collision is registered to Francis O Day Company.
Anyone with information about the collision is asked to contact the Collision Reconstruction Unit at 240.773.6620. Callers may remain anonymous.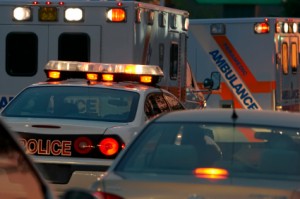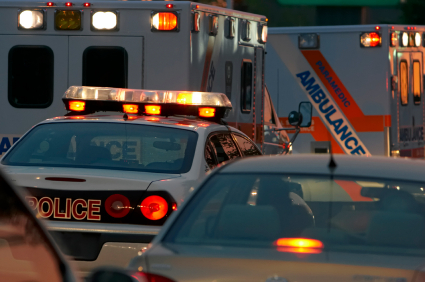 UPDATED 7:21 a.m. – Montgomery County police are investigating a fatal collision that occurred early today (Sept. 29) in Olney.
Fire and Rescue Spokesperson Pete Piringer said the head on collision happened on Route 108 between Zion Road and Olney Mill Road and it involved a pickup truck and a SUV.
According to Piringer, one female patient was extricated from the crash and transported to the hospital as a priority one patient with life threatening injuries.
Piringer said a male patient was evaluated for injuries on scene.
According to Montgomery County Police, Route 108 is closed between Wickham and Muncaster Road because of the accident investigation. Police are advising motorists to avoid the area during the morning rush hour.
Update: Collision on Rt. 108 between Wickham & Muncaster is now fatal. Victim is adult female. pic.twitter.com/vTfJgzrUsk

— Montgomery Co Police (@mcpnews) September 29, 2014
Rt 108 closed btwn Wickham and Muncaster Road due to serious collision. Avoid area for duration of morning rush hour. — Montgomery Co Police (@mcpnews) September 29, 2014
Traffic Advisory – Rt108 near Volunteer Dr BLOCKED, between Zion Rd & Olney-Mill Rd, 2-car collision head-on, 1 person trapped

— Pete Piringer (@mcfrsPIO) September 29, 2014
U/D Olney-Laytonsville Rd, 2-car head-on collision, pickup truck & SUV, #mcfrs EMS evaluated 1 adult male, NLT & transported 1adult female — Pete Piringer (@mcfrsPIO) September 29, 2014