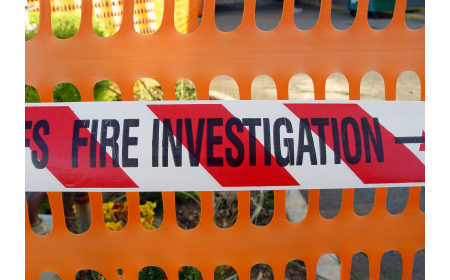 Fatal Fires in Montgomery County
It's been an unusual and busy start of the year for Montgomery County firefighters who have responded to three fatal fires this month.
In 2013, there were three fire-related deaths during the entire year in Montgomery County.
The first fire fatality of 2014 occurred on Jan. 8 when 4-year-old Lancelot Quarshie died in a Montgomery Village apartment fire. Just a little over a week later, on Jan. 16,  53-year-old Michael Francis Mercurio died from injuries sustained in an apartment fire in Rockville, and today (Jan. 22) a 70-year-old Kensington man, Thomas Dolan Geoghegan, died from injuries he sustained in a kitchen fire.
During a recent interview on County Report This Week, Assistant Chief Scott Graham said firefighters spend a lot of their time on weekends in neighborhoods and communities where they distribute information to educate residents about fire safety topics in hopes of preventing the 911 call. 
Graham said firefighters also check smoke alarms. If you would like to get the smoke alarms in your home checked, simply call 311 or log on to the 311 website at http://www3.montgomerycountymd.gov/311/SolutionView.aspx?SolutionId=1-2USX6T

For more information on other fire safety topics, visit the Montgomery County Fire and Rescue Service website at http://www.montgomerycountymd.gov/mcfrs/

Related posts: