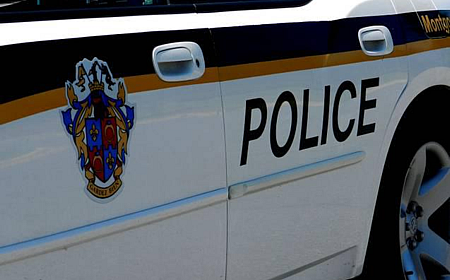 Fatal Motorcycle Accident in Burtonsville
Montgomery County police are investigating a fatal motorcycle accident that occurred on July 4 in Burtonsville.
Police said it happened around 6:21 p.m. at the intersection of Sandy Spring Road (Route 198) and Birmingham Drive.
According to a police account, the preliminary investigation indicates that a 2007 Honda CR-V was turning left from northbound Birmingham Drive onto westbound Sandy Spring Road. Police said a 2007 Suzuki motorcycle was traveling eastbound on Sandy Spring Road. The motorcycle and vehicle collided in the intersection.
Police said the driver of the motorcycle was transported to a local hospital with critical but what appear to be non-life-threatening injuries. Police have identified the driver as Carlos Vinicius De Oliveira, age 33, of the 7600 block of Woodbine Drive in Laurel. The woman passenger on the motorcycle was ejected from the motorcycle. She was transported to a local hospital where police said she died from her injuries. Police have identified the passenger as Ebonie Janielle Cray, age 30, of the 16600 block of New Hampshire Avenue in Silver Spring.
The driver of the CR-V suffered a minor injury, according to police. He is identified by police as Allan Francis Mulligan, age, 82, of the 15100 block of Birmingham Drive in Burtonsville. The front passenger of the vehicle was uninjured.
The circumstances surrounding this collision remain under investigation, police said. Anyone with information regarding this collision is asked to call the Collision Reconstruction Unit at 240.773.6620 or call the police non-emergency number at 301.279.8000. Callers may remain anonymous.