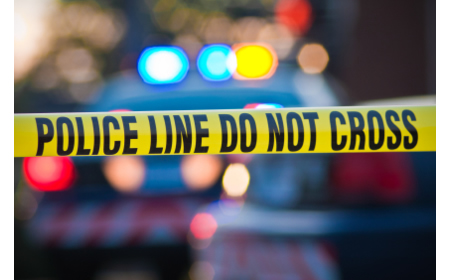 Fatal Pedestrian Accident in Gaithersburg
Detectives from the Montgomery County Police Department are investigating a fatal collision that occurred on April 26.
According to police, On April 26, at approximately 8:36 p.m., 6th District and Gaithersburg officers responded to the Lakeforest Bus Station located at 9650 Lost Knife Road for a report of a pedestrian that had been struck. Investigation revealed that the pedestrian was attempting to cross Lost Knife Road near Odendhal Avenue, police said. The pedestrian was crossing Lost Knife Road from the median to the curb when he was struck by a black 2005 Lexus 300 that was traveling southbound on Lost Knife Road, according to police.
Police have identified the pedestrian as Silvano Celedonio Alvarado, age 60, of the 12900 block of Walnut View Court in Germantown. Alvarado was transported to the hospital with serious injuries and passed away from his injuries a few days later at the hospital.
The driver of the vehicle involved in this collision has been identified as Song Hee Lee, age 71, of Shadow Glen Court in Gaithersburg, police said. Lee stayed on the scene of the collision and assisted in the investigation, according to police.
The circumstances surrounding this collision remain under investigation. Anyone with information regarding this collision is asked to contact the Collision Reconstruction Unit at 240.773.6620. Callers may remain anonymous.