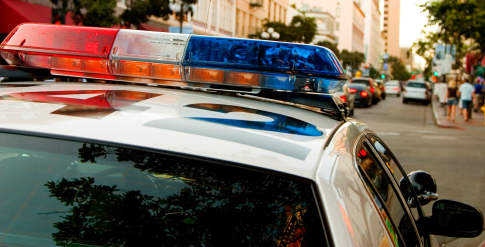 Fatal Pedestrian Accident
Detectives from the Montgomery County Police Collision Reconstruction Unit (CRU) continue to investigate a fatal pedestrian collision that occurred Jan. 22 at approximately 6:15 p.m., in the area of Broadbirch Drive and Cherry Hill Road.
Preliminary investigation reveals that for reasons still unknown, a 2002 maroon Mitsubishi Montero was traveling through the parking lot of the nearby Orchard Center shopping center when it left the travel area of the parking lot, drove over a curb, across the grass, and struck a pedestrian who was walking on the sidewalk along Broadbirch Drive.
The pedestrian, an adult female, was transported to the Crowley Shock Trauma Center in Baltimore where she succumbed to her injuries. The driver, also an adult female, was transported to an area hospital with minor injuries.
Anyone who witnessed this collision and has not yet spoken with CRU detectives is asked to call investigators at 240.773.6620, or the non-emergency line at 301.279.8000.