Final Day is Today to Weigh in on Bethesda Downtown Plan
Today is the deadline for stakeholders and residents to weigh in on planning staff concepts for downtown Bethesda over the next 20 years.
Stakeholders and residents' input on the Bethesda Downtown Plan can have a major impact on what county planners ultimately decide to recommend for implementation to the county executive. Via an online feedback loop, you can view what's being considered, neighborhood-by-neighborhood. Or, you can select individual neighborhoods or topics and then comment on whether you agree, disagree or propose something different.
The county planning staff briefed the Planning Board December 11 on its outreach, plan concepts and retail planning strategy. The briefing document and the PowerPoint presentation are available online.
Related: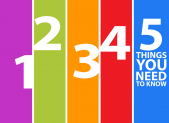 Here are five things to know today, Feb. 6, in Montgomery County: 1. In Silver Spring, Maryland Comptroller Peter Franchot is promoting Maryland's Energy Tax Free Weekend at an appliance store today and he's expected to be joined by County Executive Ike Leggett. Tax-free weekend is scheduled for the weekend of Feb. 18 – 20. […]
In this Montgomery Plans video, find out the latest about the Bethesda Downtown Plan and hear from Area 1 Supervisor Marc DeOcampo about how you can get involved with the future of Downtown Bethesda. Visit our PEG partner County Cable Montgomery to view more of its local programming. Find out more about Montgomery Plans online. […]