Fire and Rescue Service's Veterans Day Ride-Along Day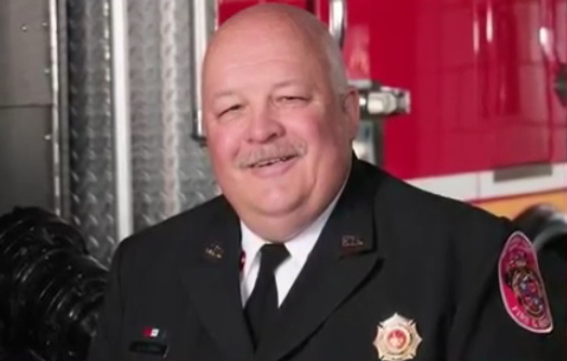 Montgomery County Fire and Rescue Service (MCFRS) is inviting veterans and service members to "ride-along" with its Firefighter/EMTs this Veterans Day Nov. 11. Participants can sign up to ride as an observer in a fire truck or ambulance as well as experience a day in the life of a Firefighter/EMT.
Veterans or service members who would like to sign up for this experience can contact the MCFRS Recruiting Section at 240.777.2238 or send an email to fire.recruiting@montgomerycountymd.gov. Participants will be assigned to a Montgomery County fire station and can expect to spend 3-6 hours with MCFRS personnel. Participants will be asked to sign a waiver and should be able to quickly climb into emergency vehicles.
Montgomery County Fire and Rescue Service offers both paid and volunteer Firefighter/EMT opportunities. A veteran's preference is offered during the hiring process for new recruits. "We recognize that our military service members may be a good fit with our Department," says Fire Chief Steven Lohr. "The discipline, structure and camaraderie our service members have experienced may enable them to be highly successful within our organization."
Montgomery County Fire and Rescue Service anticipates it will accept applications for paid Firefighting/EMT positions sometime in 2014. Applications for volunteering are open throughout the year. The hiring process for paid positions currently involves a written exam, oral interview, background review, medical screening and physical test (CPAT).