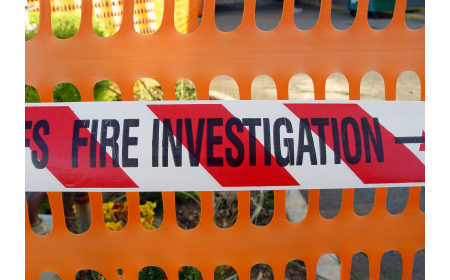 Fire at Crisp and Juicy
UPDATED Montgomery County firefighters responded to a building fire after noon on Dec. 28 at the Crisp and Juicy inside Wheaton Plaza.
As they arrived on scene, firefighters reported a large volume of smoke from the roof and requested additional units including a second alarm.
The Westfield-Wheaton Plaza mall, 11160 Veirs Mill Road, was evacuated during the fire response and investigation. One firefighter was treated for minor injuries.
Firefighters located the fire in the duct  work system in the ceiling above the ovens. The fire was quickly controlled but extensive overhaul was required to ensure the fire was completely extinguished.
According to fire rescue officials, damage is estimated at $150,000 to the structure and $30,000 to the contents of the building.
MCFRS – on scn @ Wheaton Plaza, fire at the Crisp and Juicy. Bulk of fire out, checking for extension. No inj, mall evac, more when avail.

— Scott Graham (@MCFirePIO) December 28, 2013